Four days is all that separates the end of the 2016 NBA Finals and the 2016 NBA Draft. And what a Finals it turned out to be. For the first time in four years, I was wrong with my prediction! The Cleveland Cavaliers won Game 7 and beat the Golden State Warriors for their first NBA championship in franchise history and the city of Cleveland's first major sports championship since 1964, six years before the Cavaliers started playing.
Man, your boy thought this was gonna be a Golden State sweep. After all, the Warriors had won the last three games of the 2015 NBA Finals against the Cavaliers to win the championship. Two of Golden State's record-breaking 73 regular season wins this season came against the Cavaliers to earn a season sweep. Golden State won 16 more regular season games than Cleveland, and no team had upset an opponent in the Finals with more than a difference of 12 wins. The Warriors beat the Cavaliers by a combined 48 points in the first two games of the 2016 NBA Finals, the largest combined margin of victory through two games in NBA Finals history. And while the Cavaliers beat the Warriors in Game 3 by 30 points without PF Kevin Love (concussion), the Warriors answered back with a Game 4 win in Cleveland to go up 3-1. No team had ever come back from down 3-1 in the NBA Finals, a team hadn't won a Game 7 on the road since 1978, and the Warriors hadn't lost three straight games at any point since November 2013.
But Golden State PF Draymond Green was suspended for Game 5, and the most historic comeback and upset in NBA history was underway. Cleveland SF LeBron James and PG Kyrie Irving scored 41 points each in Game 5, with Irving doing it in supremely efficient fashion. 1 In Game 6, James dropped another 41 points, adding 11 assists and only one turnover. 2 And after six games decided by more than ten points each, both teams came into Game 7 tied at 610 points apiece – it was the first time that each of the first six game of the NBA Finals were decided by 10+ points, but also the first time that the NBA Finals were tied in points going into Game 7. With the score tied at 89 with 4:39 left, the Cavaliers and Warriors combined to miss 16 of their last 17 shots of the game! Golden State missed their last nine shots, seven of them being threes, and four of those threes being attempted by PG Stephen Curry. The only made field goal in the last 4:30 for either team?
Kyrie is COLD-BLOODED! #NBAVine #NBAFinals https://t.co/ZOnI5YZafB

— NBA (@NBA) June 20, 2016
After Irving's three, the Cavaliers still needed to get a stop. It came down to Curry on an island against Love – and while Love's Game 7 impact was measurable (team-highs 14 rebounds and +19 plus-minus in 30 minutes, only one foul), this defensive stop was everything:
And before all of that, James, who had the third triple-double in NBA Finals history (27 points, 11 rebounds, game-high 11 assists), made what will now be known simply as The Block:
LeBron is on another level! #NBAFinals https://t.co/TzTkzwPyld

— NBA (@NBA) June 20, 2016
Oh boy. I put a lot on Curry to go ahead and validate Golden State owner Joe Lacob's comments about the Warriors being light years ahead of the rest of the league; and he wasn't the best player on his team or the best PG in this series. Curry may have been the unanimous MVP, but James was the unanimous Finals MVP. Small forward continues to be more valuable than point guard, despite the depth/talent/oversaturation of the latter position. This NBA Finals marked the fifth year in a row that a SF won Finals MVP, while a PG still hasn't won the regular season and Finals MVP award since Magic Johnson in 1987. The Warriors wound up making 38 more threes than the Cavaliers, but Cleveland made more total field goals, made more free throws, and Cleveland both outrebounded and had fewer turnovers than the Warriors. While the Warriors made 38.8 percent of their threes in the first four games of the series, that number dropped to a relatively average 35.8 percent in the last three games of the series. Cleveland head coach Tyronn Lue became the first midseason replacement to win an NBA championship since Miami Heat head coach Pat Riley in 2005-2006, the fourth overall, and the first rookie head coach to do it since Riley replaced Paul Westhead with the 1981-1982 Los Angeles Lakers. James (2003) and Irving (2011) also became the third and fourth top overall picks in the Lottery era to win titles with their original teams, joining San Antonio Spurs David Robinson (1987) and Tim Duncan (1997).
Even though I thought the Warriors would sweep the Cavaliers, I couldn't be happier about how this Finals turned out. I dreaded this matchup because I didn't want to have to defend LeBron James against the folks who prefer to watch ballhogs and hero ball and use selective memories to invalidate what James has already accomplished. Instead, what we got was a team with a top-ten defense led by the best small forward ever to play. This Finals isn't to say that the Warriors can't win the way they play – obviously, they were the defending champs for a reason. But it is to say that I shouldn't be doubting LeBron James or his team – within reason.
Switching gears to the draft – Instead of focusing on prospects, I will focus on each team's major weakness in my eyes and go from there. The NBA is a free agent league. You win or lose based off of the big money and trades. Speaking of trades …
Let's get on with the script for all 30 teams!
 LOTTERY PICKS (also see The Silver Linings and The Bandwagon Report)
Philadelphia 76ers (#1, #24, #26): I mean, damn. The 76ers lost 72 games, the most of any team in the Lottery era. If any team fit the "best player available" philosophy, it's Philadelphia. The 76ers have been the worst offense in the league every season under head coach Brett Brown, and the issue has been a league-high 17.0 turnovers per game over the last three seasons. PG Ish Smith averaged 7.0 assists per game, but he also averaged 2.6 turnovers per game, and the team could use an upgrade here. Obviously, PF Ben Simmons is the pick at #1, but they should be using one of the late first-round picks on a decent PG.
Los Angeles Lakers (#2, #32): The Lakers were to defense what the 76ers were to offense. Los Angeles made PG D'Angelo Russell the second pick of last year's NBA Draft, and while he led the team with 93 steals, the Lakers could use another guard who can make more plays defensively in the 2nd round. They're expected to select SF Brandon Ingram at #2.
Boston Celtics (#3, #16, #23, #31, #35, #45, #51, #58): The Celtics have the third pick in the draft courtesy of Brooklyn, and the 16th pick from Dallas. Boston had the league's tenth-best offense in the league last year, but they made only 33.5 percent of their threes, which ranked 28th. SG Avery Bradley isn't the problem, as he made a career-high 147 threes at a 36.1 percent clip, but they need another shooter. Buddy Hield would be my target for Boston – if they actually have to use the pick.
Phoenix Suns (#4, #13, #28, #34): Back to terrible teams. The Suns have reached the nadir period of the franchise, and of the 12 teams that have never won a championship, the Suns have been in the NBA the longest (since 1968). The injury to PG Eric Bledsoe and disappointing play of PG Brandon Knight (5.1 assists, 3.4 turnovers per game) played a role in Phoenix leading the NBA in turnovers. Kris Dunn makes sense to me here, and with Phoenix getting Washington's lottery pick, they can go with the best wing defender available (perhaps someone like Taurean Prince).
Minnesota Timberwolves (#5): Minnesota has the league's longest active postseason drought at 12 seasons. New head coach Tom  Thibodeau should help improve the 28th-ranked defense, but he's going to need to bring in some help for C Karl-Anthony Towns, the reigning Rookie of the Year. Minnesota was 28th in the league in field goal percentage allowed, and targeting Jakob Poeltl would help improve that.
New Orleans Pelicans (#6, #39, #40): The Pelicans likely rue the day they signed C Omer Asik to a 5-year, $58 million deal last year. The Pelicans were 27th in the NBA in opposing field goal percentage allowed, Asik turns 30 years old in July, and he's coming off a season where he averaged only 17.3 minutes per game while blocking only 23 shots all year. This on top of the 2015 1st round pick New Orleans gave up to acquire Asik in the first place. Ante Zizic would be a worthwhile pick for them at some point in the draft.
Denver Nuggets (#7, #15, #19, #53, #56): I saw the Nuggets play live in the preseason and late in the regular season. Their three-point defense was consistently poor, as opponents shot 37.1 percent from deep (27th in the NBA). SG Gary Harris was the only player to start more than 70 games for Denver, and he averaged only 2.9 rebounds per game. I'd like to see Denver consider Harris' teammate at Michigan State, Denzel Valentine.
Sacramento Kings (#8, #59): The Kings have missed the postseason ten years in a row now, and yet it's been 25 years since they've had a pick higher than 4th. Despite selecting C Willie Cauley-Stein with a top-ten pick last year, the Kings were still a bottom-ten team in field goal percentage allowed. Ivica Zubac would add some depth and rim protection.
Toronto Raptors (#9, #27): The Raptors got to their first Conference Finals in franchise history and get a top-ten pick! PG Kyle Lowry was named to the All-NBA Third Team, and he led the Raptors with 158 steals. But the Raptors were in the bottom-ten in the league in turnovers forced. With DeMar DeRozan testing free agency, it wouldn't be a bad idea to explore Canada native Jamal Murray as an option.
Milwaukee Bucks (#10, #36, #38): The Bucks offense stayed bad under head coach Jason Kidd, and it's clear that the 2015 trade for PG Michael Carter-Williams didn't work out that well. The Bucks were 25th in the NBA in turnovers, and Carter-Williams averaged a team-high 2.8 turnovers per game. Tyler Ulis would be an option for the Bucks.
Orlando Magic (#11, #41, #47): As I mentioned in the Silver Linings article in April, Orlando has attempted the fewest free throws in the league since the 2012 Dwightmare trade, and they made the fewest free throws in the league this past season. SF Evan Fournier led the team in total points, but he averaged only 3.0 free throw attempts per game and is a restricted free agent. Jaylen Brown would be the type of player that fills this need for the Magic.
Utah Jazz (#12, #42, #52, #60): The Jazz were 28th in the NBA in assists last season, and PG Raul Neto averaged only 2.1 assists per game despite starting 53 games. Dejounte Murray would have been an intriguing option here, but it appears that Utah has done the smart thing and used their lottery pick to acquire Indiana PG George Hill.
Chicago Bulls (#14, #48): The Bulls traded PG Derrick Rose to New York, and C Pau Gasol can opt out of his deal. The Bulls were the worst team in the league at finishing inside of five feet this season. A player like Diamond Stone would provide Chicago with some better interior scoring behind new C Robin Lopez.
THE REST
Memphis Grizzlies (#17, #57): Including the postseason, Memphis lost 18 of their last 22 games of the season, and Miami assistant David Fizdale replaces Dave Joerger as head coach.  The Grizzlies have long had issues shooting the basketball, and they made only 33.1 percent of their threes in 2015-2016 (29th in the league). SG Tony Allen only made 15 threes all season, while Mike Conley is a free agent.
Detroit Pistons (#18, #49): Despite the presence of C Andre Drummond, the Pistons were 25th in the NBA in field goal percentage. Detroit could use another big man with some finishing ability.
Indiana Pacers (#20, #50): The Pacers were another playoff team that made a change at head coach, as assistant Nate McMillan replaces Frank Vogel. PF Myles Turner started only 30 games as a rookie and averaged only 5.5 rebounds per game. With other bigs like Ian Mahinmi and Jordan Hill set for free agency, the Pacers should be looking for offensive rebounders.
Atlanta Hawks (#21, #44, #54): My pick to win the Eastern Conference caught a sweep in the Semifinals, but before that, they were a below-average offensive team during the regular season. Despite the presence of All-Star PF Paul Millsap, the Hawks were dead last in offensive rebounds in 2015-2016. Al Horford is also a free agent, while Tiago Splitter is recovering from hip surgery.
Charlotte Hornets (#22): The Hornets had a top-ten offense and defense in 2015-2016, but they have five rotation players set to become free agents this summer. One of those players include PF Marvin Williams. Charlotte finished 28th in offensive rebounds, so they could use another big man grant them extra possessions.
Los Angeles Clippers (#25, #33): The Clippers blew a 2-0 1st round lead for the second time in four years, and only one year after blowing a 3-1 series lead. They were another team that was a top-ten offense and defense, and that was with PF Paul Pierce starting three more games than Blake Griffin. The Clippers were 29th in the NBA in offensive rebounding, so they could stand to get tougher inside.
San Antonio Spurs (#29): The Spurs have only won one playoff series since winning the 2014 NBA championship, bowing out in the second round despite the best defense in the NBA, a top-five offense and the best home record in the regular season. Like the Hawks, San Antonio punts offensive rebounds despite the presence of All-Star PF LaMarcus Aldridge, finishing 25th in the NBA. Tim Duncan is also 40 years old and is unsure of a return next season.
Golden State Warriors (#30): Golden State had the best offense in the league and a top-five defense, but the defense was the best in the league when they won the championship. PG Stephen Curry has led the league in back-to-back seasons, but the Warriors are average when it comes to forcing turnovers. Golden State could stand to find a backup guard that can make some plays defensively.
Houston Rockets (#37, #43): The Rockets went from contenders to a fortunate first round participant despite allowing the most offensive rebounds in the league. PF Clint Capela was the most frequent of what wound up being six starters at PF, and Dwight Howard is unlikely to return with Mike D'Antoni in at head coach.
Dallas Mavericks (#46): With all of the point guards the Mavericks played, you would expect them to finish better than 26th in steals this past season. PG Deron Williams failed to average a steal a game despite playing the second-most minutes per game, and he is opting out of his deal.
Brooklyn Nets (#55): The Nets were the worst team in the league outside of Philadelphia and Los Angeles, but division-rival Boston has their lottery pick despite none of the players involved in the 2013 trade still remaining on Brooklyn's roster. Despite 124 blocked shots in 73 games from C Brook Lopez, the Nets were dead last in the NBA in field goal percentage allowed.
New York Knicks (No picks): The Nets aren't the only Big Apple team that messed up their lottery situation. The Knicks gave up their first round pick for the right to acquire Andrea Bargnani in 2013; Bargnani was released by Brooklyn midseason. C Robin Lopez was traded to Chicago for contract-year former MVP Derrick Rose, a move that puts more pressure on the team to upgrade an offense that finished 26th in field goal percentage.
Washington Wizards (No picks): Washington finished 41-41 and lost their lottery pick in the Markieff Morris trade – to make matters worse, Morris and PF Jared Dudley were part of an offense that finished 27th in the NBA in offensive rebounds. Bradley Beal is a restricted free agent as well.
Portland Trail Blazers (No picks): The Trail Blazers were a pleasant surprise both in the regular season and the postseason. The team wasn't good defensively, and the team could use some depth behind SF Al-Farouq Aminu.
Miami Heat (No picks): Miami was significantly better offensively after the All-Star break, but they have some critical decisions ahead. PG Goran Dragic is the only starter without a situation to be resolved this offseason, though Miami finished only 23rd in the league in assists, so the Heat could use another guard to spell the 30-year-old veteran. Dwyane Wade, Luol Deng and Hassan Whiteside are all free agents that Miami would prefer to retain, while Chris Bosh (blood clots) faces an uncertain medical future.
Oklahoma City Thunder (No picks): PG Russell Westbrook has been Kevin Durant's teammate for eight years, and they were a top-ten defense only three of those seasons. Westbrook had 163 steals, but the Thunder were a bottom-five team in forcing turnovers. Of course, finding a guard who can force turnovers is a priority, but Oklahoma City has to figure out how they'll retain Durant in free agency.
Cleveland Cavaliers (No picks): The Cavaliers finished 28th in steals in 2015-2016, a byproduct of PG Kyrie Irving missing 29 games and restricted free agent Matthew Dellavedova rarely forcing turnovers. Trade rumors will circulate around Kevin Love and LeBron James will opt out, but no one of significance will be leaving The Land.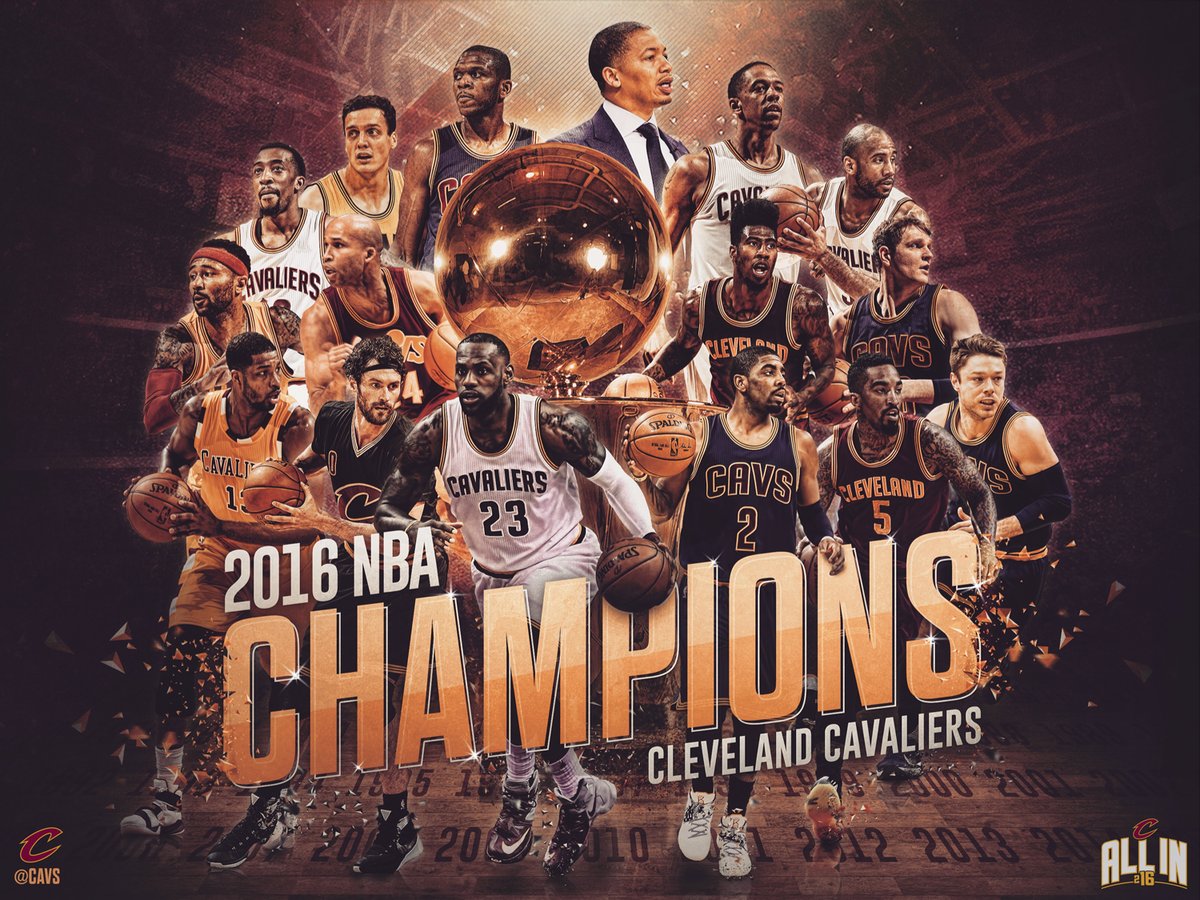 -1SKILLZ