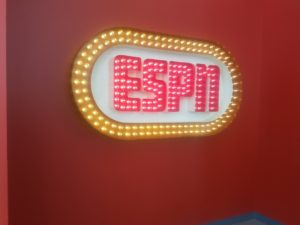 I have a new team! I am now an associate editor (NBA) at ESPN. I will still be based in Los Angeles, but this is my first full-time staff position after being out west for seven years.
This is a great opportunity and role, and I am grateful for all of the people that pushed me to go through the process and who helped me to be a better professional and citizen.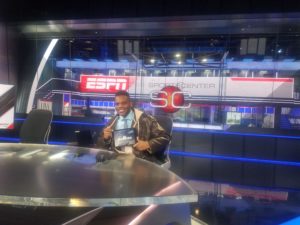 It's a full circle for me because five years ago this week, I was working at Starbucks and finally found out I was going to grad school to get a masters in journalism. And that was after two years of City Year.
So after growing at Marketplace, Fox Sports, and NFL Network, not to mention doing fun things at ClipperBlog and Drew League on the side, I get to focus my attention on pro hoops.
NBA playoffs start in two weeks, so I am excited to share this with all the good people that saw me put work in. And now, you all know what I'll be up to! Thanks for all the energy, everyone