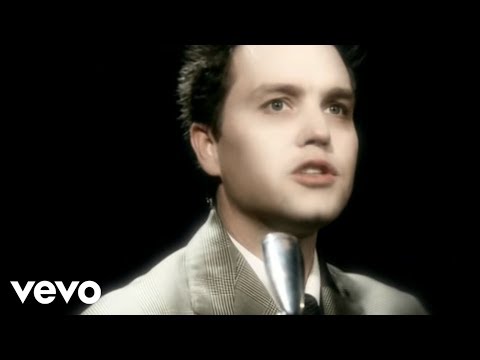 There are only ten days left in the NBA regular season. Yes, the same one that I mentioned last week you were finding reasons for ignoring. For 16 NBA teams, there will be the annual Bandwagon Report to guide you through the exercise that is the NBA Playoffs. For the other 14 teams, there will be over six months until they see the court again.  Their issues will be documented in a more meaningful piece (this was last year's Offseason Maintenance Report).
For now, the NetworksUnited takes a look at a positive that we can take from the teams that are likely to miss out on the postseason. I don't have many words to spare in this space, so I'm making the executive decision to go ahead with it. With only a few games left, here is what you can enjoy from these teams as they spiral towards the end of their seasons:
Phoenix Suns: This is a projection, though the Suns lost some ground in the West shortly after the All-Star break. Assuming they do miss out though, enjoy the push made by Suns guards Goran Dragic and Eric Bledsoe. Phoenix had the West's worst offense last year. The emergence of Dragic, the acquisition of Bledsoe, and the hiring of head coach Jeff Hornacek pushed this team to a top-ten performance.
Memphis Grizzlies: Right now, Memphis is a game out of the 8th spot in the West, and they would be the only top-ten defense to miss the playoffs. Zach Randolph has now averaged a double-double seven out of the last eight seasons, with the exception being an injury-marred lockout season. The team is also 28-13 since 2013 Defensive Player of the Year Marc Gasol returned to the lineup, so I think the team could sneak in.
Minnesota Timberwolves: The Timberwolves have extended their postseason drought to ten years, but All-Star Kevin Love had a bounce-back season, setting a career-high in threes and assists.
Denver Nuggets: The Nuggets are going to miss the playoffs for the first time since the 2003 NBA Draft – although they only advanced past the first round once in that time. Kenneth Faried's post-All-Star break numbers have been very good for a young power forward (18.7 points, 9.4 rebounds per game).
New York Knicks: If you liked Carmelo Anthony last year, don't blame the All-Star and impending free agent if his team misses the playoffs this year. He's not winning the scoring title, but he has set career-highs in rebounds, blocks, and threes for his floundering team.
New Orleans Pelicans: I mentioned last year that Anthony Davis was a KG clone. Now he's an All-Star. Get on the bandwagon. Tyreke Evans has been a much better starter than reserve over the last month, and it will be interesting to see if Eric Gordon will be moved this offseason as a result of Evans' emergence.
Cleveland Cavaliers: The Cavaliers still have a pulse, and Kyrie Irving was an All-Star point guard again, though some would say he disappointed this year. Fellow 2011 draftee Tristan Thompson also has fallen short of expectations, but he and Anderson Varejao are helping the Cavaliers outrebound opponents for the first time since LeBron James left.
Detroit Pistons: This team tossed up a ton of bricks, so it's only right that center Andre Drummond is only the second player in NBA history (and first in 25 years) to grab over 400 offensive rebounds while making over 60 percent from the field. Charles Barkley was the predecessor.
Sacramento Kings: For the first time ever, no player averaged 20 points and 10 rebounds in the NBA in 2012-2013. Kings center DeMarcus Cousins got an extension and became the first 20-10 performer for the franchise since Chris Webber over a decade ago.
Los Angeles Lakers: The Lakers set a franchise record for three-pointers made in a season, led by Jodie Meeks and Nick Young. For better or worse, Swaggy P was fun this year.
Utah Jazz: I know Utah is one of the youngest teams in the NBA. However, the Jazz have been truly dreadful, especially since the All-Star break (5-20). At least Derrick Favors and Enes Kanter have more 20-10 games this season (six for Favors, seven for Kanter) than the previous three years combined (three for Favors, one for Kanter).
Boston Celtics: The Celtics are another team with few positives lately, sporting a 4-19 post-All-Star break record. At least Rajon Rondo is back, and while he isn't back to the form he showed over the last several seasons, he did take an interesting side job recently: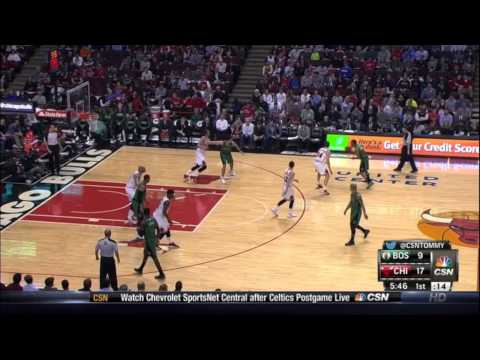 Orlando Magic: The Magic aren't very good with Nikola Vucevic on the floor (19-38 in games Vucevic played), but they weren't competitive without him (3-17). Hopefully Vucevic, a double-double machine, gives the Magic a few more games to end the season.
Philadelphia 76ers: Having a career-year (Thaddeus Young) and earning Rookie of the Year (Michael Carter-Williams) during a season in which the team endured an NBA-record 26-game losing streak stings. But then again, they are two of only six players that head coach Brett Brown said were "NBA players" in October – and three of those six are no longer with the team.
Milwaukee Bucks: I guess rookie Giannis Antetokounmpo is on everyone's mind here. So I guess watching him is what folks will miss, although I'd be concerned about his second season looking like John Henson's did this year under the team's current leadership.