For the last time – Game 267 of the 2016 season!
Super Bowl LI is the first Super Bowl in Houston in 13 years and will be broadcast on FOX from NRG Stadium, home of the Houston Texans. It will be a matchup between the #1 scoring defense and #1 scoring offense.
The favorite: With a regular season record of 14-2, a 34-16 win in the Divisional round against the Houston Texans, and a 36-17 win against the Pittsburgh Steelers to win the AFC Championship … winner of eight straight AFC East division titles and going for their fifth Super Bowl win in 16 years … the New England Patriots.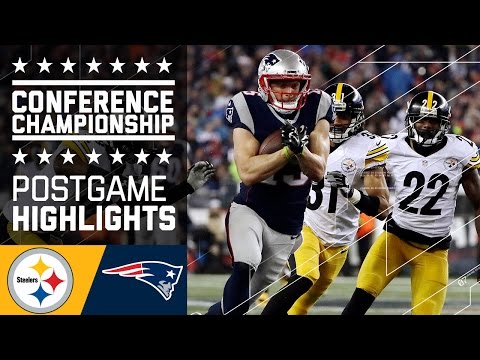 The underdog: With a regular season record of 11-5, a 36-20 win in the Divisional round against the Seattle Seahawks, and a 44-21 win against the Green Bay Packers to win the NFC Championship … making their second Super Bowl appearance in their 51-year franchise history … the Atlanta Falcons.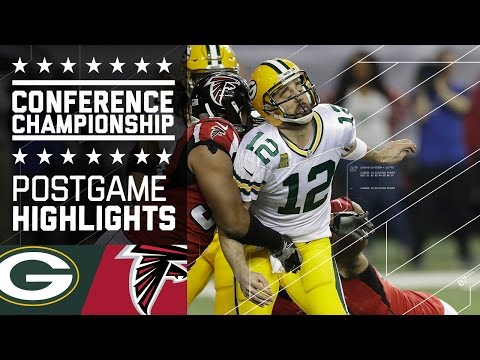 The 2016 Hypothesis Report had the Patriots winning their division, but going one and done and losing to the Steelers in the Divisional round. Well, they didn't go one and done, and they mauled the Steelers when they did see them. I didn't even have the Falcons making the playoffs or having a winning record. They made the playoffs, and they knocked off my Super Bowl pick as well…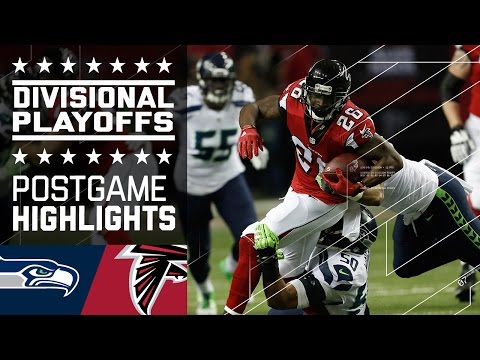 Now, the Seahawks are the only team that beat both the Patriots and Falcons twice. Seattle hosted the Falcons in Week 6 and won 26-24, then went to New England to hand the Patriots their only loss with QB Tom Brady in the lineup, winning 31-24. The Patriots and Falcons had four other common opponents this season, and both teams defeated the Arizona Cardinals, Los Angeles Rams, San Francisco 49ers, and the defending Super Bowl champion Denver Broncos in the regular season.
The last time the Patriots and Falcons faced off against each other was in the 2013 season, a 30-23 Patriots win at the Georgia Dome in Week 4. That was a game that came down to the final possession, with the Falcons failing to convert a 4th and 7 at the New England 10 with 41 seconds left. The Patriots had zero turnovers and zero sacks allowed in that game, and it was the 4th straight win for the Patriots over the Falcons. The last time the Falcons defeated the Patriots was in 1998 – which was also the last time the Falcons won the NFC Championship.
Despite being the favorites, the Patriots had only one AP 1st-Team All-Pro: Special Teams WR Matthew Slater. The Falcons had three: MVP QB Matt Ryan, WR Julio Jones, and 2016 sack leader OLB Vic Beasley. Slater was also one of four Patriots Pro Bowlers, along with Brady, ILB Dont'a Hightower, and FS Devin McCourty. RB Devonta Freeman, C Alex Mack, and K Matt Bryant joined Ryan, Jones, and Beasley as Falcons Pro Bowlers. New England had the top scoring defense in the NFL for the 1st time since 2003 – a season that saw them go 14-2 and win the Super Bowl in Houston against an NFC South team, defeating two teams with MVP QBs (Steve McNair of the Titans and Peyton Manning of the Colts) in the process. Ryan, who won the MVP and Offensive Player of the Year Award while leading the top scoring offense in the NFL, will be looking to avoid being the 7th straight MVP QB to lose the Super Bowl that season. The last MVP QB to win the Super Bowl? New Hall of Famer Kurt Warner in the 1999 NFL season.
PATRIOTS PASS OFFENSE vs FALCONS PASS DEFENSE
Unlike last year, where you had 39-year-old Broncos QB Peyton Manning just trying to hang on in Super Bowl L against a larcenous Panthers defense, Tom Brady is still taking souls. Brady set the all-time record for QB-INT ratio in a season with only 2 INT against 28 TD passes. Brady was at his worst against the Texans in the Divisional round with 2 INT and under 50 percent completions, but then he went on to light up the Steelers in the AFC Championship for 3 TD without an INT and a 127.5 passer rating to go along with a postseason career-high 384 pass yards. The Texans ranked 7th in passer rating allowed, while the Steelers ranked 14th. Atlanta ranked 22nd. Now, the Falcons have improved since their Week 11 bye, going from a 100.9 passer rating allowed in the first 10 weeks of the season (ranked 28th) to a 79.5 passer rating allowed since Week 12, including postseason (ranked 8th). But the Falcons have still allowed 4.2 percent of passes to go for TDs since Week 12, which ranks 17th in the NFL in that span. Since Patriots TE Rob Gronkowski suffered a season-ending back injury in Week 12, Brady's top five targets have been WR Julian Edelman (averaging an NFL-high 103.4 receiving yards per game since Week 12, including playoffs), WR Chris Hogan (coming off a 180-yard, 2-TD performance against the Steelers), rookie WR Malcolm Mitchell, RB James White, and TE Martellus Bennett. Bennett and Mitchell haven't been big factors in the postseason at all, but expect White and RB Dion Lewis to get plenty of opportunities to wreak havoc on a Falcons defense that allowed the most receiving yards and receiving TD (tied with Colts) to RBs this season. The Falcons will be relying on several young players in the secondary, including rookie 1st round SS Keanu Neal, undrafted rookie CB Brian Poole, 2nd-year CB Jalen Collins, and 3rd-year FS Ricardo Allen. The one veteran in the secondary is CB Robert Alford, while the Falcons also have two rookie LBs in coverage in 2nd rounder Deion Jones and 4th rounder De'Vondre Campbell.
ADVANTAGE: Patriots.
PATRIOTS RUN OFFENSE vs FALCONS RUN DEFENSE
New England has a voluminous, yet inefficient running game. While the Patriots ranked 7th in rushing yards this season, they ranked 25th in rushing yards per attempt. But RB LeGarrette Blount also led the NFL with 18 rushing TD, with 16 of those coming in the red zone. While Blount averaged only 3.9 yards per attempt, White averaged 4.3 yards per attempt and Lewis averaged 4.4. Expect Lewis to figure into the equation as the most versatile of New England's three backs. The Patriots also employ strong blocking personnel in FB James Develin and Bennett. While the Falcons pass defense has improved since their regular season bye in Week 11, the run defense fell off. After allowing 4.2 yards per attempt in the first 10 weeks of the season (ranked 17th), Atlanta has allowed 5.2 yards per attempt since Week 12 (ranked 29th). Rookies Jones and Campbell are both fast, but both are outweighed by Blount and his blockers.
ADVANTAGE: Patriots.
PATRIOTS OFFENSIVE LINE vs FALCONS PASS RUSH
New England's biggest weakness a season ago became strength again with OL coach Dante Scarnecchia returning to help stabilize the unit. Despite RT Sebastian Vollmer not playing this season due to injury, New England was able to improve due to the return to health of LT Nate Solder, the selection of 3rd round rookie LG Joe Thuney, and the improvement of C David Andrews, RG Shaq Mason, and RT Marcus Cannon from 2015. The Patriots threw the fewest INT in a season, and allowed only 24 sacks, 5th-fewest in the league. Beasley is listed as a strongside linebacker, but he will rush the passer from the left edge against Cannon. Beasley is dangerous when he gets to the QB, as he tied for the league-lead in forced fumbles. But even though Beasley led the league with 15.5 sacks, he only had 16 QB hits (T-45th in NFL this season). DE Adrian Clayborn was second on the team in sacks and QB hits, but he tore his biceps in the playoffs and won't play in Super Bowl LI; 15-year veteran DE Dwight Freeney is the next man up. DT Grady Jarrett is Atlanta's top interior pass rusher, while DE Brooks Reed will also play opposite Beasley. Freeney, DE Ra'Shede Hageman, and Poole are the only Falcons defenders with multiple QB hits in the postseason.
ADVANTAGE: Patriots.
PATRIOTS PASS RUSH vs FALCONS OFFENSIVE LINE
The Patriots had as many sacks this season (34) as the Falcons, with both teams ranking 16th in the NFL. Only DE Trey Flowers, the team's leading pass rusher in sacks and QB hits during the season, has multiple QB hits in the postseason. Where OLB Rob Ninkovich lines up for the Patriots will be interesting to watch, while the Patriots also have DEs Chris Long (drafted one spot ahead of Matt Ryan in the 2008 NFL Draft at #2) and Jabaal Sheard on the edge, with DT Malcom Brown inside. Atlanta's offensive line is not at their best in pass protection, while Mack is dealing with a fibula fracture. The Falcons offensive line of Mack, LT Jake Matthews, RT Ryan Schraeder, LG Andy Levitre, and RG Chris Chester allowed 37 sacks this season (T-21st in NFL), and only five teams allowed more QB hits. But only the Detroit Lions had fewer QB hits than the Patriots this season, and Ryan did a great job at protecting the football with only 9 giveaways in 2016 (T-5th best among 30 qualified passers).
ADVANTAGE: Draw/Falcons.
PATRIOTS RUN DEFENSE vs FALCONS RUN OFFENSE
The Patriots were strong against the run this season, ranking 8th in yards allowed per rush. New England hasn't allowed an individual 100-yard rusher since Week 12, 2015 – 24 straight games of not allowing one player go off on them. Hightower is the top player, but New England has several linebackers that figure to have a role, such as former Bears 1st round pick Shea McClellin, rookie 6th rounder Elandon Roberts, and former Lions 2nd round pick Kyle Van Noy. Atlanta's RBs, led by Freeman and Tevin Coleman, led the league in yards from scrimmage, with Freeman being the only player to have more than 1,000 rushing yards in each of the last two seasons. The only other Falcons back that will factor in here is FB Patrick DiMarco, a Pro Bowler in 2015. Expect New England to focus on making things difficult for Atlanta's backs, especially with Mack dealing with a leg injury. Freeman has been held below 4.0 yards per rush in both playoff games, while Coleman also struggled on the ground against the Packers.
ADVANTAGE: Draw/Patriots.
PATRIOTS PASS DEFENSE vs FALCONS PASS OFFENSE
Ryan bounced back from an ineffective 2015 season to post career-bests in every category: completion percentage, total pass yards, pass yards per attempt, TD, INT. And it wasn't just Jones doing work, even though Jones led the league in receiving yards per game:
Spread offense:@AtlantaFalcons QB @M_Ryan02 improved his TD-INT ratio when NOT targeting WR @juliojones_11 from 13-14 to 32-3 in 2016 pic.twitter.com/WJA7nhBy9U

— NFL Research (@NFLResearch) January 31, 2017
It will be interesting to see how Ryan spreads the wealth in this one, as he'll have a possession receiver in WR Mohamed Sanu, a deep threat in WR Taylor Gabriel, and two capable receiving backs in Freeman and Coleman to go along with rookie TE Austin Hooper. The Patriots were strong against the pass all season, ranking 8th in passer rating allowed. They basically made every QB look like Trevor Siemian in 2016, and they have great continuity with CB Malcolm Butler, CB Logan Ryan, SS Patrick Chung, and McCourty all forming a starting quartet that appeared in the Super Bowl XLIX win over the Seahawks. The Patriots also have CB Eric Rowe, who may be the best option to defend Jones consistently. But the Patriots won't be able to stop the Falcons pass offense – they can only hope to contain it.
ADVANTAGE: Falcons.
PATRIOTS SPECIAL TEAMS vs FALCONS SPECIAL TEAMS
The Patriots are normally good on special teams, but they have been marred by special teams fumbles while K Stephen Gostkowski had his season marred by 3 missed PATs, not including another missed PAT in the 2016 AFC Championship. Slater ensures that the coverage units are supreme, at least. Atlanta got a great season from Bryant, who made 91.9 percent of his 37 FGAs, including 6-of-8 from 50+.
ADVANTAGE: Falcons.
PATRIOTS COACHING vs FALCONS COACHING
The last time and only time that Patriots head coach Bill Belichick lost to the Falcons was in Week 13, 1993, when Belichick was the head coach of the Cleveland Browns and Todd Philcox was the starting QB. Belichick and offensive coordinator Josh McDaniels has already gotten the best of Falcons head coach Dan Quinn once in a Super Bowl, as Quinn was Seattle's defensive coordinator in Super Bowl XLIX just two years ago. Falcons offensive coordinator Kyle Shanahan is expected to be in the same position Quinn was in two years ago, as he is expected to take the San Francisco 49ers head coaching vacancy. For now, he will have to deal with defensive coordinator Matt Patricia and Belichick. The last time Shanahan was part of a coaching staff to beat Belichick's Patriots was in Week 17, 2009, when Shanahan was the offensive coordinator of a Houston Texans team that defeated the Patriots 34-27. The question will be whether or not Quinn and Atlanta defensive coordinator Richard Smith can come up with a gameplan to coach up a unit that would have the highest points per game average allowed for a Super Bowl champion ever.
ADVANTAGE: Patriots.
INTANGIBLES
When it comes to health, the Falcons are at a major disadvantage. Jones is hurting (toe), as is Mack. The MVP QB streak is still intact, which affects the Falcons, and they're wearing red jerseys. 11 of the last 12 Super Bowl champs wore white jerseys. But the inexperience factor shouldn't hurt Atlanta too much; after all, the Patriots were the less experienced team when they beat the Seahawks two years ago. Then there's Brady, who started the season on suspension. The last QB to make the Super Bowl after starting the season suspended was Pittsburgh's Ben Roethlisberger in 2010. Roethlisberger was suspended for his vile off-field conduct towards women. Brady was suspended for air pressure. But Brady has had to deal with Roger Goodell questions as well as Donald Trump questions. It will be interesting to see how he manages to get through this game after the media circus and criticism that he tried his best to downplay all season.
ADVANTAGE: Draw/Falcons.
BOTTOM LINE
The Patriots are going to struggle to stop Ryan, who is by far the best QB New England has faced this season. New England is going to have to hold on in the red zone, and capitalize on any Atlanta miscues, something that the Packers failed to do in the NFC Championship. But while the New England scoring defense/Atlanta scoring offense matchup is the marquee matchup, the mismatch is when Brady and the Patriots have the ball. Atlanta has been playing fast, but they were going up against a Seattle offense that struggled to run the ball or protect the QB, while the Packers refused to run the ball. New England will be a much different, much more well-rounded challenge for the Falcons. And that may result in Brady having another multi-TD game, with Lewis being the biggest factor in what may be one of the highest scoring Super Bowls ever.
PREDICTION: Patriots 35, Falcons 25.