We open up Year 7 of #TheNU with the NFL Hypothesis Report!
This will be my third season as a researcher at NFL Media, something that my longtime followers can appreciate the most. It was five years ago that I first debuted the Hypothesis Report on here! I've been doing some form of an NFL preview since middle school, and while this part of my NFL prep is more of a hobby, my day job certainly benefits from my familiarization of the league.
That being said! I'm all about working smarter this year. I work hard all the time, but I also worked pretty dumb in my opinion. So when I do game previews this season, it will only be the primetime games. My ratings went down, so I had to cut the budget! And I already have no money, so the budget is time. But I'm the 1 with the SKILLZ, so I'll make it work for everybody!
For those who need the introduction to the NFL Hypothesis Report:
I'll share with you my picks, but understand that it is simply a hypothesis; a barometer if you will.  Once again, I picked all 256 regular season games on the NFL schedule.
I predict all of these games before the regular season and don't change a single pick until the playoffs, no matter how drastically different a team can get over the course of a season.
In the scientific method, my hypothesis are these predictions based off of nine factors: passing offense, rushing offense, offensive line, pass rush, run defense, pass defense, and special teams, as well as coaching and intangibles.  I don't grade the last two factors but they figure into my game-to-game matchups.
The games are the experiment that tests every prediction.
Crazy stuff happens in games, and it's a field day for people like me to break it all down.  That's where I go to work: ANALYSIS.
I hold myself accountable for my outrageous methodology, but respect the 2015 record: 146-110. If you picked all 256 games before the season last year without changing a single pick, then you're on my level.
Also! My stat of the year will be "Opposing passer rating" (from last year's Super Bowl recap):
No team has ever won a Super Bowl finishing lower than 15th in both sacks and opposing passer rating. … Opposing passer rating is a measurement that I put more stock in than pass yards allowed per game, and while the Panthers led the league in that category this season (73.5), the Broncos weren't far behind at 4th (78.8).
In the interest of brevity, I'm going to once again keep the analysis of the teams here to a sentence. Included for your edification are the grades that I concluded after the preseason ended last week.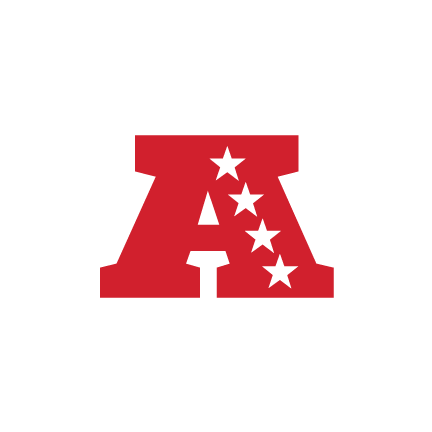 NEW ENGLAND (13-3, 2nd in AFC): The Patriots will have a different Week 1 starting QB for the first time since 2001, but they have one of the most well-rounded defenses in the league, with several of those players in their primes.
NEW YORK (11-5): This is a good team that has a small margin for error with Ryan Fitzpatrick back at QB; they're relying on a lot of 30 and over players to have great seasons again.
BUFFALO (5-11): Many of the pieces that were supposed to have helped the Bills improve upon last season's disappointing defense are either suspended or injured, and the depth on offense is a concern too.
MIAMI (3-13): Their solution to fixing the annually poor offensive line is putting talented tackles at guard; the new coaching staff has its work cut out for them on what is always an underachieving roster.
PITTSBURGH (13-3, 3rd in AFC): RB Le'Veon Bell is starting the season on the suspension list, but his and C Maurkice Pouncey's returns will go a long way in making up for other suspensions, retirements, and one of the worst secondaries in the NFL.
CINCINNATI (10-6): The offensive adjustments for the Bengals are slight, but they may lead to a slow start that prevents them from repeating as division champs.
BALTIMORE (7-9): While it is good that the Ravens are getting several players back from injury, the fact remains that Baltimore simply isn't a powerful team anymore due to the lack of durability and poor drafting at key positions.
CLEVELAND (2-14): The Browns could be the future of this division with their new asset acquisition plan, but this was a bad team that did very little to improve their current offensive line and defense for 2016.
HOUSTON (11-5, 4th in AFC): The changes on offense are certainly flashy, but the strength of this team remains a defense that should build upon a strong second half of the 2015 season.
INDIANAPOLIS (6-10): The Colts are getting QB Andrew Luck back, but Luck's bounce-back efforts will be complicated by a poor run game and shallow defense, ensuring that Luck will continue to have an avalanche of dysfunctional pressure to overcome.
JACKSONVILLE (4-12): I want to believe that all of the new and young talent acquired will be ready to gel in time for the Jaguars to finally break through, but that seems unrealistic in 2016.
TENNESSEE (1-15): Protecting QB Marcus Mariota is of utmost importance, but I'm highly skeptical that this is the coaching staff to achieve that goal.
KANSAS CITY (14-2, 1st in AFC): The Chiefs aren't the most powerful team in the NFL, but they don't beat themselves, and they have shown the ability to sustain hot streaks multiple times in Andy Reid's tenure.
OAKLAND (13-3, 5th in AFC): The addition of G Kelechi Osemele should go a long way in fixing what was one of the sorriest offenses in the league after Halloween last season, while DE Khalil Mack may be complemented by a top-five secondary after a busy offseason.
DENVER (12-4, 6th in AFC): The Broncos were certified 



at QB last year, and now they're going with the least worst option for now in Trevor Siemian; it will once again be on players like OLB Von Miller and a top secondary to dish out beatdowns on a weekly basis in defense of their Super Bowl championship.
SAN DIEGO (3-13): These dudes really thought they were leaving Deep South California last year, putting off the inevitable of replacing the coaching staff for a year; the Chargers need huge years from 2016 1st-round DE Joey Bosa and 2015 1st-round RB Melvin Gordon to avoid the basement or heads will roll.
2016 WILD CARD: PIT over DEN, HOU over OAK | 2016 DIVISION: KC over HOU, PIT over NE | 2016 AFC CHAMPIONSHIP: PIT over KC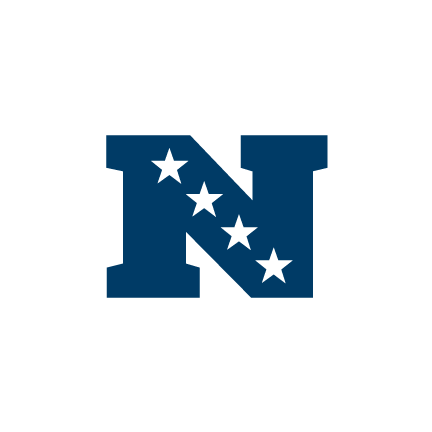 NEW YORK (11-5, 3rd in NFC): The Giants can't be any worse on defense than they were in 2015 when they allowed nearly 5K passing yards, and they also can't be as incompetent at the end of games as they were last season either.
DALLAS (9-7): The Cowboys will be relying on 1st round rookie RB Ezekiel Elliott and 4th round rookie QB Dak Prescott (in for indefinitely injured QB Tony Romo), and they'll need to be spectacular to overcome the worst front seven in the conference; WR Dez Bryant had a forgettable 2015 and should be motivated to be better as well.
WASHINGTON (6-10): The D.C. Reds got phenomenal QB play from Kirk Cousins after "You Like That?!", but they did very little to improve a bad run defense and a bad run offense.
PHILADELPHIA (2-14): The Eagles mortgaged their future for an FCS QB playing with an unstable OL, fragile RBs, and underperforming WRs; meanwhile, the defense is hoping the wide-nine scheme works better than it did in 2012.
MINNESOTA (14-2, 2nd in NFC): I'm well aware of the fact that the Vikings are replacing QB Teddy Bridgewater's torn ACL, etc. with QB Sam Bradford's twice-torn ACL and QB Shaun Hill, Bradford's replacement in Saint Louis; this team was always going to rely on RB Adrian Peterson and a talented defense.
GREEN BAY (13-3, 5th in NFC): QB Aaron Rodgers will hope to get back to his ultra efficient ways via the recovery of 31-year-old WR Jordy Nelson's torn ACL, while OLB Clay Matthews should help the defense more in his return to the edge after playing inside in 2015.
DETROIT (9-7): The annual lack of a running game will matter more in the wake of WR Calvin Johnson's retirement, while the defense would welcome a healthy return from OLB DeAndre Levy.
CHICAGO (4-12): This was a mediocre offense last season, and though WRs Alshon Jeffery and Kevin White are healthier, the team is starting last year's reserves at RB and TE; the Bears beefed up the front seven without doing much to address an alarmingly shallow secondary.
CAROLINA (11-5, 4th in NFC): The Panthers are going with the same offensive line that was dominated in Super Bowl 50, but they have the reigning MVP in QB Cam Newton, and he's getting WR Kelvin Benjamin back from a torn ACL; 2nd round rookie CB James Bradberry takes departed CB Josh Norman's number and starting role.
ATLANTA (7-9): The Falcons need better play from QB Matt Ryan after he had as many turnovers as touchdowns in 2015, but the upgrades on both sides of the ball were underwhelming; it'll be a lot of WR Julio Jones or bust again.
TAMPA BAY (6-10): The Buccaneers are looking for RB Doug Martin to put consecutive seasons of strong play together for the first time, but this team will be relying heavily on strong rookie seasons from 1st round CB Vernon Hargreaves, 2nd round DE Noah Spence, and 2nd round K Roberto Aguayo.
NEW ORLEANS (3-13): The only thing the Saints have to fall back on is their strong pass offense, and even that is a question with QB Drew Brees having to break in new targets; the pass defense produced the best QBs in fantasy football last year.
SEATTLE (14-2, 1st in NFC): Seattle's unconventional offensive line is a major deterrent towards their Super Bowl chances, but if this is the first time that this is clearly QB Russell Wilson's offense, and the defense should be better prepared to start the season than they were in September 2015.
ARIZONA (13-3, 6th in NFC): If QB Carson Palmer doesn't go full Delhomme, then this offense is still going to be a problem; OLB Chandler Jones is here to get to passers without Arizona having to send six-DB blitzes all the time.
LOS ANGELES (5-11): The Rams are to Los Angeles in 2016 what the last NFL team to leave Missouri was to Phoenix in 1988: a thoroughly mediocre, insolvent team with major offensive issues playing in a Pac-12/10 stadium.
SAN FRANCISCO (1-15): The 49ers have watched their talent level evaporate under GM Trent Baalke, and the result is an offense devoid of sustainable playmakers and a defense that won't have a reliable lineup all season playing with the rapid punt pace fostered by new head coach Chip Kelly.
2016 WILD CARD: ARI over NYG, GB over CAR | 2016 DIVISION: SEA over ARI, GB over MIN | 2016 NFC CHAMPIONSHIP: SEA over GB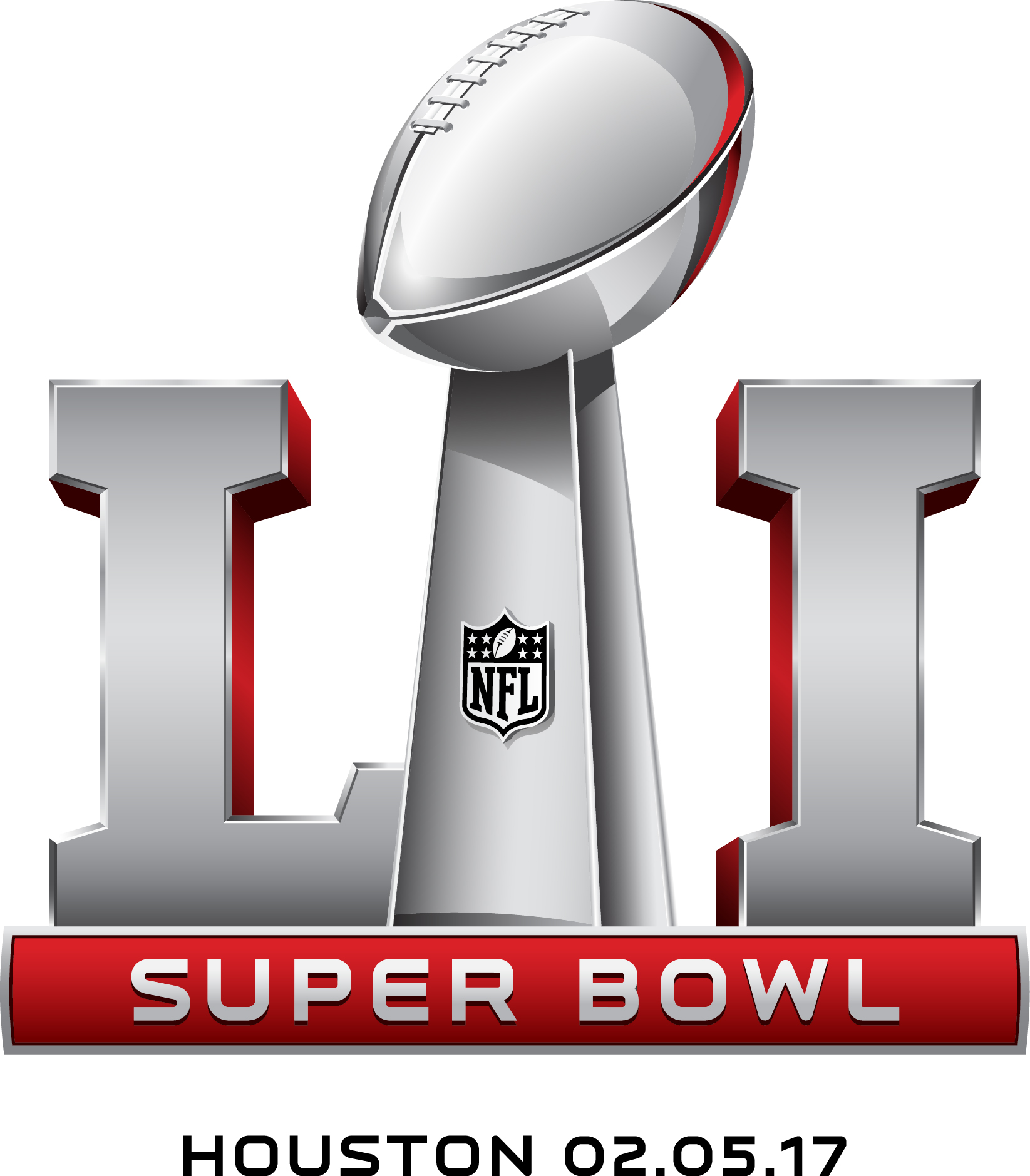 SEAHAWKS over STEELERS
Once again, I'm @LawMurrayTheNU – scream at me, because you should! Here are my award predictions – I'll catch you all throughout the season 

MVP: Steelers WR Antonio Brown
Offensive Player of the Year: Giants WR Odell Beckham
Defensive Player of the Year: Broncos OLB Von Miller
Coach of the Year: Vikings head coach Mike Zimmer
Offensive Rookie of the Year: Cowboys RB Ezekiel Elliott
Defensive Rookie of the Year: Raiders S Karl Joseph
Comeback Player of the Year: Packers WR Jordy Nelson
Super Bowl MVP: Seahawks S Earl Thomas