Just one game left: Super Bowl LI. At last, I will take a look back at all 32 NFL teams from this past season now that we have the winners of the AFC and NFC. I made my picks up and down the schedule and presented the final records in the 2016 NFL Hypothesis Report. I gave the people one of my best seasons:
OFFICIAL: 163-91-2 (+72, .641) for the 2016 #NFL season ? https://t.co/BnFbpbJdgZ

— Law Murray ?? (@LawMurrayTheNU) January 2, 2017
I took an L each week of the postseason, but only one! As for the Pro Bowl? I'm not complaining.
2017 #ProBowl MVPs! pic.twitter.com/2lJJzOpitP

— NFL (@NFL) January 30, 2017
As usual, the Pro Bowl can be recapped in a tweet. Since I ran the @NFLResearch account Sunday, I have one loaded:
The last time there were no red zone TDs in #ProBowl was 1971 – the first ever between the AFC and NFC. https://t.co/kx3uJsXAY7

— NFL Research (@NFLResearch) January 30, 2017
For this review, I will list the teams in divisional order, along with comparing what I said in the September Hypothesis Report with what actually went down this season. I'll also comment briefly on the team's postseason results and/or what the biggest need is in the offseason, especially for the teams that failed to qualify for the playoffs.
I'll worry about the Super Bowl Gameplan later in the week – let your captain work! I had the New England Patriots losing the AFC Championship, but I'm not complaining at all that they beat the Pittsburgh Steelers. The Atlanta Falcons are a team that I wrote off, but then they beat my predicted Super Bowl champion Seattle Seahawks; at least they came through to knock off Green Bay.
This is actually the first time in four years that a Super Bowl featured a seed lower than #1, as the #2 Atlanta Falcons are the lowest seeded NFC champion since 2012. The Patriots had the #1 seed in the AFC and they have the top scoring defense in the NFL, while the Falcons had the top scoring offense in the NFL. And normally, I can't stand talking about QBs, but this is arguably the best matchup of two passers ever:
SB LI will feature the highest combined passer rating by opposing QBs in any Super Bowl (114.9, based on that regular season)#Superbowl pic.twitter.com/vrQ0mQB4JV

— NFL Research (@NFLResearch) January 23, 2017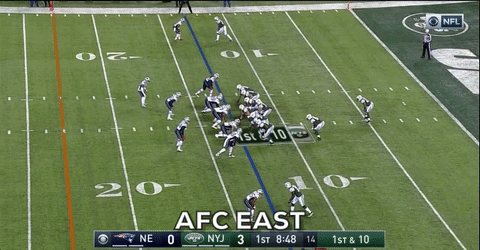 1. New England Patriots (14-2, 1st in AFC, AFC Champion)
What I Said: The Patriots will have a different Week 1 starting QB for the first time since 2001, but they have one of the most well-rounded defenses in the league, with several of those players in their primes. (13-3, 1st in AFC East, 2nd in AFC)
Verdict: The Patriots wound up leading the league in scoring defense for the season, and QB Tom Brady was the only player to throw an INT for New England – he only threw two.
Postseason: The Patriots weren't too sharp in a 34-16 win over the Texans in the Divisional Round, but they did get three TD from RB Dion Lewis. Unfortunately for the Steelers, the Patriots and Brady were even better in the AFC Championship, with WR Chris Hogan going for 180 yards and 2 TD and WR Julian Edelman adding 118 yards and a TD. The only concern about their defense in Super Bowl LI is their lack of pass rush, as they were T-16th in the NFL in that category and had none in the AFC Championship.
2. Miami Dolphins (10-6, 6th in AFC, eliminated by Steelers)
What I Said: Their solution to fixing the annually poor offensive line is putting talented tackles at guard; the new coaching staff has its work cut out for them on what is always an underachieving roster. (3-13, 4th in AFC East)
Verdict: The offensive line was a major problem during the team's 1-4 start, but then the team followed that disastrous start by winning 9 of their next 10. The winning commenced when the offensive line came together, but they still clinched a playoff spot despite losing C Mike Pouncey after Week 10.
Postseason: The good (really great) news is that the Dolphins made the postseason for the first time since 2008. The bad news is that they still haven't won a playoff game since the 2000 season, getting blown out 30-12 in Pittsburgh. The Miami run defense was porous all season, and they were trampled again in the playoffs for 179 yards, so upgrading at LB is an obvious place to start to improve the team next season.
3. Buffalo Bills (7-9, eliminated by Patriots)
What I Said: Many of the pieces that were supposed to have helped the Bills improve upon last season's disappointing defense are either suspended or injured, and the depth on offense is a concern too. (5-11, 3rd in AFC East)
Verdict: The Bills won a couple more games than I expected, but they still finished 3rd in the AFC East with a defense that was never better than average. Buffalo lost 7 of their last 10 games, firing head coach Rex Ryan after Week 16 and benching QB Tyrod Taylor in Week 17, clearing the path for a possible QB change this offseason.
Offseason: The Bills were awful against the run, finishing 29th in rushing yards allowed. The team could use some more defensive line help, especially with new head coach Sean McDermott arriving to convert the defense to a 4-3.
4. New York Jets (5-11, eliminated by Patriots)
What I Said: This is a good team that has a small margin for error with Ryan Fitzpatrick back at QB; they're relying on a lot of 30 and over players to have great seasons again. (11-5, 2nd in AFC East)
Verdict: This was not a good team, and Fitzpatrick's drop-off from his career-best 2015 season was a major reason why. But Fitzpatrick wasn't the only player over 30 who disappointed, as RB Matt Forte, WR Brandon Marshall, OT Ryan Clady, C Nick Mangold, ILB David Harris, and CB Darrelle Revis all had forgettable seasons.
Offseason: The Jets QB situation was hot garbage in 2016, with Fitzpatrick throwing 17 of New York's league-worst 25 INT. Fitzpatrick and QB Geno Smith (torn ACL) are free agents, while QB Bryce Petty alternated between being ineffective and injured. 2016 2nd round rookie Christian Hackenberg was redshirted, but he has not shown any reason to question why he was even drafted. The Jets need a legitimate QB option, but they also need to refuel an aging offensive line for whatever QB they do bring in.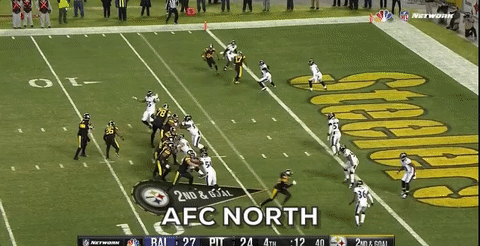 1. Pittsburgh Steelers (11-5, 3rd in AFC, eliminated by Patriots)
What I Said: RB Le'Veon Bell is starting the season on the suspension list, but his and C Maurkice Pouncey's returns will go a long way in making up for other suspensions, retirements, and one of the worst secondaries in the NFL. (13-3, 1st in AFC North, 3rd in AFC)
Verdict: The Steelers started 4-5, but finished the regular season on a 9-game winning streak. Bell led the league with 157.0 scrimmage yards per game, and Pittsburgh had the NFL's 6th-best pass defense (via passer rating allowed) from Week 11-17, after ranking 22nd in the first 10 weeks of the season.
Postseason: The Steelers got to feast on porous run defenses in the Dolphins and at Kansas City, but they needed 6 FGs to beat the Chiefs before their defense got waxed yet again by Tom Brady in New England. Pittsburgh's issues in the secondary showed up once more, and they could add another piece there, but the run defense was below average as well (19th in yards per run allowed). More depth on the defensive line would help as DE Cameron Heyward (pectoral) returns from injury.
2. Baltimore Ravens (8-8, eliminated by Steelers)
What I Said: While it is good that the Ravens are getting several players back from injury, the fact remains that Baltimore simply isn't a powerful team anymore due to the lack of durability and poor drafting at key positions. (7-9, 3rd in AFC North)
Verdict: The Ravens had their chance to steal the division from the Steelers, but ultimately, they were what their record says they were. Baltimore lost their last 6 road games of the season and now have consecutive non-winning seasons for the first time since 1996-1999.
Offseason: The Ravens retained offensive coordinator Marty Mornhinweg, who replaced Marc Trestman midseason. Baltimore finished T-22nd in rushing TD, and they could use another back who can handle a consistent workload. Baltimore also hired former Bills offensive coordinator Greg Roman to the coaching staff.
3. Cincinnati Bengals (6-9-1, eliminated by Steelers)
What I Said: The offensive adjustments for the Bengals are slight, but they may lead to a slow start that prevents them from repeating as division champs. (10-6, 2nd in AFC North)
Verdict: The Bengals started 2-4 as they waited for TE Tyler Eifert to get to full health, but then WR A.J. Green didn't play after injuring his hamstring in Week 11. The result was a Cincinnati offense that turned in its worst scoring ranking (24th) since 2008.
Offseason: The Bengals need more playmakers in the passing game other than Green and Eifert, two players who have missed postseason games with injury in the past. QB Andy Dalton is a Pro Bowler, but his backup AJ McCarron is entering a contract year. WR Brandon LaFell was the only player besides Green or Eifert to catch multiple TDs in 2016, and he's a free agent.
4. Cleveland Browns (1-15, eliminated by Steelers)
What I Said: The Browns could be the future of this division with their new asset acquisition plan, but this was a bad team that did very little to improve their current offensive line and defense for 2016. (2-14, 4th in AFC North)
Verdict: No team allowed more sacks (66) than the Browns, only the 49ers allowed more yards, and only the 49ers and Saints allowed more points.
Offseason: No team allowed more TD passes than the Browns in 2016, so they will need to get help in the secondary after posting the two worst seasons of pass defense in franchise history in 2015 and 2016.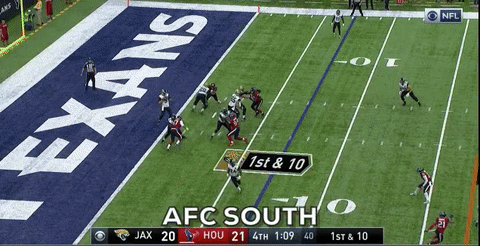 1. Houston Texans (9-7, 4th in AFC, eliminated by Patriots)
What I Said: The changes on offense are certainly flashy, but the strength of this team remains a defense that should build upon a strong second half of the 2015 season. (11-5, 1st in AFC South, 4th in AFC)
Verdict: The offense was dreadful due to awful QB play, and DE J.J. Watt was lost for the season after 3 games. But the defense allowed the fewest yards in the league and secured a second straight division title.
Postseason: Head coach Bill O'Brien won his first career playoff game as he was able to run the ball 44 times against the Raiders. The pass defense didn't make enough plays in New England, struggling with WR Julian Edelman. But QB Brock Osweiler torpedoed the offense all season, and Houston will need to consider bringing in another option to improve an offense that ranked 29th in pass yards.
2. Tennessee Titans (9-7, eliminated by Texans)
What I Said: Protecting QB Marcus Mariota is of utmost importance, but I'm highly skeptical that this is the coaching staff to achieve that goal. (1-15, 4th in AFC South)
Verdict: Turns out this was the coaching staff to protect Mariota for the most part, as only the Raiders allowed fewer QB hits. That allowed Mariota to finish 10th in passer rating while the Titans finished 3rd in rushing. Unfortunately, Mariota's season came to an end after a broken right leg in Week 16.
Offseason: The Titans were yet another non-playoff team that needs help defending the pass. Tennessee had to release CB Perrish Cox at midseason because he was getting torched so bad, and the Titans finished 30th in pass yards allowed in 2016. Improving the secondary should be a priority, especially at CB.
3. Indianapolis Colts (8-8, eliminated by Texans)
What I Said: The Colts are getting QB Andrew Luck back, but Luck's bounce-back efforts will be complicated by a poor run game and shallow defense, ensuring that Luck will continue to have an avalanche of dysfunctional pressure to overcome. (6-10, 2nd in AFC South)
Verdict: The Colts were 23rd in rushing offense and 30th in total yards allowed, and the Browns were the only team to allow as many QB hits. Luck went 8-7 as a starter, with the Colts losing the one game that backup QB Scott Tolzien appeared in due to a concussion Luck suffered in Week 11.
Offseason: Indianapolis fired GM Ryan Grigson, replacing him with former Chiefs Director of Football Operations Chris Ballard. Ballard is yet another GM who needs to help fortify a poor secondary, as the Colts finished 28th in passer rating allowed in 2016.
4. Jacksonville Jaguars (3-13, eliminated by Texans)
What I Said: I want to believe that all of the new and young talent acquired will be ready to gel in time for the Jaguars to finally break through, but that seems unrealistic in 2016. (4-12, 3rd in AFC South)
Verdict: The Jaguars didn't get it done in 2016, and that cost head coach Gus Bradley his job after he went 14-48 in 4 seasons. The defense finished 6th in total yards allowed, but there weren't enough big plays on that side of the ball. Meanwhile, QB Blake Bortles regressed to significantly low levels, which cost OC Greg Olson his job in midseason.
Offseason: Former Bills head coach Doug Marrone took over for Bradley in Week 16, and he retains his job along with OC Nathaniel Hackett, GM David Caldwell, and DC Todd Wash. The new boss is original Jaguars head coach Tom Coughlin, who is now the executive VP. Coughlin and Caldwell need a better run game next season after finishing T-29th in rushing TD in 2016. RB T.J. Yeldon was the only player in the league with fewer than 2 rushing TD despite at least 120 attempts.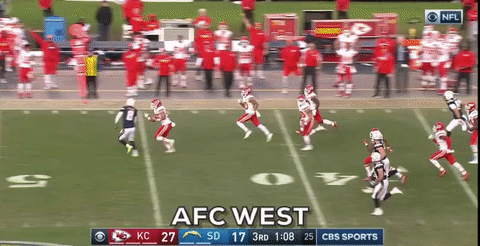 1. Kansas City Chiefs (12-4, 2nd in AFC, eliminated by Steelers)
What I Said: The Chiefs aren't the most powerful team in the NFL, but they don't beat themselves, and they have shown the ability to sustain hot streaks multiple times in Andy Reid's tenure. (14-2, 1st in AFC West, 1st in AFC)
Verdict: Despite an offense that ranked 20th in yards, the Chiefs tied the Raiders for the best turnover differential while finishing the season 10-2 after their Week 5 Bye Week.
Postseason: The Chiefs found yet another way to lose a postseason game after securing a Wild Card bye, losing 18-16 despite holding the Steelers out of the end zone at Arrowhead Stadium. The Chiefs have a great special teams unit on an annual basis, but the run defense needs help after finishing 26th in rushing yards allowed, and NT Dontari Poe is a free agent.
2. Oakland Raiders (12-4, 5th in AFC, eliminated by Texans)
What I Said: The addition of G Kelechi Osemele should go a long way in fixing what was one of the sorriest offenses in the league after Halloween last season, while DE Khalil Mack may be complemented by a top-five secondary after a busy offseason. (13-3, 2nd in AFC West, 5th in AFC)
Verdict: The Raiders weren't good on defense, ranking 19th in passer rating allowed and dead last in sacks despite 11.0 sacks from Mack. Oakland benefited greatly from one of the best offensive lines in the league as they finished first overall in fewest sacks allowed.
Postseason: Raiders head coach Jack Del Rio coached with extreme confidence and aggression when QB Derek Carr was upright, but he had zero answers after Carr went down with a broken right fibula in Week 16. His defense was bad all season, and it didn't give his team a chance in Houston in a 26-14 Wild Card loss. The Raiders could use another cornerback after the defense ranked 24th in pass yards allowed.
3. Denver Broncos (9-7, eliminated by Chiefs)
What I Said: The Broncos were certified 



at QB last year, and now they're going with the least worst option for now in Trevor Siemian; it will once again be on players like OLB Von Miller and a top secondary to dish out beatdowns on a weekly basis in defense of their Super Bowl championship. (12-4, 3rd in AFC West, 6th in AFC)
Verdict: It's a damn shame how the Broncos wasted the best pass defense in the NFL and a 13.5-sack season by Miller. Siemian was a bottom-10 passer, but that was still an improvement over 2016. Losing RB C.J. Anderson hurt the offense the most; Denver started 5-2, but finished 4-5 after Anderson tore his right meniscus in his knee.
Offseason: Anderson's injury shouldn't have been that big a factor, but the team finished 28th in yards per rushing attempt in 2016, with rookie RB Devontae Booker struggling with a 3.5 average. Gary Kubiak retired as Broncos head coach, and his replacement is former Dolphins defensive coordinator Vance Joseph. Joseph hired former Chargers head coach Mike McCoy as offensive coordinator, while promoting DB coach Joe Woods to replace Wade Phillips as defensive coordinator. It won't matter who is at QB or who is running the defense if the run game is terrible.
4. San Diego Chargers (5-11, eliminated by Chiefs)
What I Said: These dudes really thought they were leaving Deep South California last year, putting off the inevitable of replacing the coaching staff for a year; the Chargers need huge years from 2016 1st-round DE Joey Bosa and 2015 1st-round RB Melvin Gordon to avoid the basement or heads will roll. (3-13, 4th in AFC West)
Verdict: Well, the Chargers did get huge years from Bosa (10.5 sacks, most among rookies) and Gordon (997 rushing yards, 10 rushing TD). But Bosa missed the first 4 games while Gordon was injured in Week 14. San Diego started 1-4 and finished the season on a 5-game losing streak, costing head coach Mike McCoy his job.
Offseason: The Chargers are now in Los Angeles, so they have to deal with that. They also have a new head coach in former Bills RB coach Anthony Lynn. Lynn will have former Jaguars head coach Gus Bradley at defensive coordinator, which should mean a conversion to a 4-3 base. The Chargers were terrible on special teams, finishing 25th in field goal percentage, so they should look to improve that this offseason.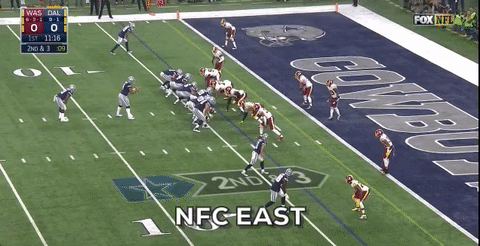 1. Dallas Cowboys (13-3, 1st in NFC, eliminated by Packers)
What I Said: The Cowboys will be relying on 1st round rookie RB Ezekiel Elliott and 4th round rookie QB Dak Prescott (in for indefinitely injured QB Tony Romo), and they'll need to be spectacular to overcome the worst front seven in the conference; WR Dez Bryant had a forgettable 2015 and should be motivated to be better as well. (9-7, 2nd in NFC East)
Verdict: Spectacular is a very accurate description for both Elliott (league-leading 1,631 rushing yards) and Prescott (104.9 passer rating, 3rd behind Falcons QB Matt Ryan and Patriots QB Tom Brady). The front seven also was better than expected, as the Cowboys ranked 13th in sacks and 11th in rushing yards allowed per attempt. Bryant wasn't great in 2016 (52.1 percent catch rate), but he averaged a career-high 15.9 yards per reception and made his 3rd Pro Bowl in the last 4 seasons.
Postseason: Dallas came back from down 21-3 to tie the Packers twice in the NFC Divisional, but two field goals of more than 50 yards each by Packers K Mason Crosby stunned the Cowboys 34-31. Dallas should be looking to improve a pass defense that ranked 26th in yards allowed, especially with CBs Morris Claiborne and Brandon Carr and Ss Barry Church and J.J. Wilcox entering free agency.
2. New York Giants (11-5, 5th in NFC, eliminated by Packers)
What I Said: The Giants can't be any worse on defense than they were in 2015 when they allowed nearly 5K passing yards, and they also can't be as incompetent at the end of games as they were last season either. (11-5, 1st in NFC East, 3rd in NFC)
Verdict: The Giants were dead last in total defense in 2015, but they were 10th in 2016, and only the Patriots allowed fewer points while only the Broncos were better in passer rating allowed. New York also improved from 1-5 in games decided by 3 points or fewer in 2015 to 4-1 in such games in 2016. They may have finished 2nd in the NFC East, but they swept the Cowboys.
Postseason: New York's secondary was the strength of the team during the season, but they saved their worst game for last in Green Bay, as Packers QB Aaron Rodgers found WR Randall Cobb for 3 of his 4 TD passes. New York has to take pressure off of middling QB Eli Manning next season by adding a RB. New York finished with the fewest rushing TD in the NFL in 2016.
3. Washington Redskins (8-7-1, eliminated by Cowboys)
What I Said: The D.C. Reds got phenomenal QB play from Kirk Cousins after "You Like That?!", but they did very little to improve a bad run defense and a bad run offense. (6-10, 3rd in NFC East)
Verdict: Washington improved from 30th to 9th in rushing yards per attempt in 2016, but went from 31st to only 27th in rushing yards allowed per attempt in 2016. Cousins made the Pro Bowl and only had two games of more than 1 INT. Unfortunately for Washington, they came in Week 1 and Week 17 losses.
Offseason: Washington lost offensive coordinator Sean McVay to the Rams, and they fired defensive coordinator Joe Barry. Washington head coach Jay Gruden chose to promote from within, elevating QB coach Matt Cavanaugh to OC and OLB coach Greg Manusky to DC. But just like last season, Washington needs to add talent to their defensive line.
4. Philadelphia Eagles (7-9, eliminated by Cowboys)
What I Said: The Eagles mortgaged their future for an FCS QB playing with an unstable OL, fragile RBs, and underperforming WRs; meanwhile, the defense is hoping the wide-nine scheme works better than it did in 2012. (2-14, 4th in NFC East)
Verdict: Eagles rookie QB Carson Wentz with RT Lane Johnson in the lineup: 5 wins, 1 loss, 234.0 pass YPG, 10 TD, 2 INT, 97.5 passer rating.
Wentz without Johnson, who was suspended 10 games: 2 wins, 8 losses, 237.8 pass YPG, 6 TD, 12 INT, 70.2 passer rating.
Wentz deserves credit for being the first Eagles QB to start all 16 games since Donovan McNabb last did it in 2008. The Eagles also finished 13th in total defense, while the special teams was arguably the league's best. But the only skill position player to play all 16 games with Wentz in 2016 was blocking TE Brent Celek, who had his first season without a TD.
Offseason: The Eagles have to get better WR play in 2017, and perhaps a veteran comes in to help. Philadelphia's top three WRs are all 2nd round (Jordan Matthews, Dorial Green-Beckham) or 1st round (Nelson Agholor) draft picks playing on their rookie deals, but they need more options at that position.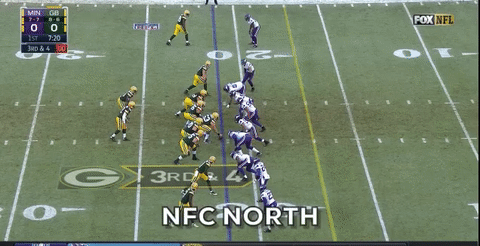 1. Green Bay Packers (10-6, 4th in NFC, eliminated by Falcons)
What I Said: QB Aaron Rodgers will hope to get back to his ultra efficient ways via the recovery of 31-year-old WR Jordy Nelson's torn ACL, while OLB Clay Matthews should help the defense more in his return to the edge after playing inside in 2015. (13-3, 2nd in NFC North, 5th in NFC)
Verdict: Rodgers led the league in TD passes for the first time in his career with 40, with Nelson on the receiving end of an NFL-high 14 of those TDs. The defense took a step back in 2016, with Matthews turning in as career-low 5.0 sacks, but the Packers finished the season on a 6-game winning streak after starting 4-6.
Postseason: Rodgers continued his hot streak against the NFC East in the playoffs, hitting the Giants for 4 TD passes and going to Dallas to throw for 355 yards and 2 TD passes. But the defense couldn't hold up in Atlanta, surrendering 493 yards and 6 total TD to the Falcons in the NFC Championship. Green Bay only had 7 TFLs in the NFC Championship, but the biggest problem this season for the Packers was their inability to defend the pass, as they were 31st in pass yards allowed. Expect Green Bay to add a CB who can contribute in 2017.
2. Detroit Lions (9-7, 6th in NFC, eliminated by Seahawks)
What I Said: The annual lack of a running game will matter more in the wake of WR Calvin Johnson's retirement, while the defense would welcome a healthy return from OLB DeAndre Levy. (9-7, 3rd in NFC North)
Verdict: The Lions are now the only team not to have a 100-yard rusher in any game since Jim Caldwell was hired as head coach in 2014. Levy was injured in Week 1 and didn't make it back into the lineup until Week 14. And Detroit trailed in the 4th quarter in all but one of their games this season. But QB Matthew Stafford had an NFL-record 8 4th quarter comebacks, while K Matt Prater made the Pro Bowl after a season full of clutch performances as the Lions sneaked into the playoffs.
Postseason: Detroit backed into the playoffs after losing their last 3 regular season games, and then they failed to stop Seattle's WRs in a 26-6 Wild Card loss. The Lions had the worst pass defense in the league by passer rating, but they also finished 30th in rushing yards. It's time to get Stafford help at RB; since he was drafted in 2009, only the Cardinals have fewer rushing yards than the Lions. And the Cardinals have David Johnson, who the Lions passed on in 2015 to select Ameer Abdullah.
3. Minnesota Vikings (8-8, eliminated by Packers)
What I Said: I'm well aware of the fact that the Vikings are replacing QB Teddy Bridgewater's torn ACL, etc. with QB Sam Bradford's twice-torn ACL and QB Shaun Hill, Bradford's replacement in Saint Louis; this team was always going to rely on RB Adrian Peterson and a talented defense. (14-2, 1st in NFC North, 2nd in NFC)
Verdict: The VIkings started 5-0, Bradford turned in the best season of his career while completing an NFL-record 71.6 percent of his 552 passes, and the defense ranked 3rd overall. But Minnesota's rushing offense never got going, and Peterson's injuries were only partly to blame.
Offseason: No, seriously, this run game was the pits. The last time a team averaged fewer rushing yards per game (75.3) and per attempt (3.17) than the 2016 Vikings was the 2005 Cardinals (71.1, 3.16). Minnesota needs to move towards a new feature back, but the offensive line needs several new pieces as well.
4. Chicago Bears (3-13, eliminated by Packers)
What I Said: This was a mediocre offense last season, and though WRs Alshon Jeffery and Kevin White are healthier, the team is starting last year's reserves at RB and TE; the Bears beefed up the front seven without doing much to address an alarmingly shallow secondary. (4-12, 4th in NFC North)
Verdict: What a mess. Jeffery was ineffective and missed 4 games due to a suspension, while White only lasted 4 games due to injury. While rookie RB Jordan Howard finished 2nd in the NFL in rushing and made the Pro Bowl, Miller missed the last 6 games due to injury. The Bears finished 15th in yards allowed, but 23rd in passer rating allowed.
Offseason: Chicago scored their fewest points in 10 seasons, and the QB position went off the rails due to injuries to Jay Cutler (4 TD, 5 INT in 5 starts) and Brian Hoyer (6 TD, 0 INT in 5 starts). QB Matt Barkley lost 5 of his 6 starts, throwing 8 TDs and 12 INT in those games. The Bears need a QB even more than the Browns and 49ers.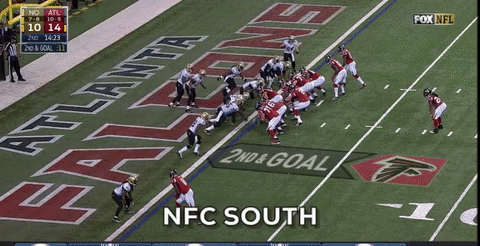 1. Atlanta Falcons (11-5, 2nd in NFC, NFC Champion)
What I Said: The Falcons need better play from QB Matt Ryan after he had as many turnovers as touchdowns in 2015, but the upgrades on both sides of the ball were underwhelming; it'll be a lot of WR Julio Jones or bust again. (7-9, 2nd in NFC South)
Verdict: Yeah, Ryan stepped his game all the way up. He should be the MVP of the NFL after leading the NFL with a career-high 117.1 passer rating. Ryan had a career-high 38 TD passes and 4,944 pass yards, and had a career-low 7 INT. And while Jones led the NFL with 100.6 receiving YPG, Ryan also threw 32 TD passes to receivers other than Jones.
Postseason: Atlanta hit the Seahawks for 36 points in the NFC Divisional, with Ryan throwing for 338 yards and 3 TD. Ryan and the Falcons were even better in the NFC Championship, as Ryan accounted for 5 TDs in a 44-21 blowout. The only question for the Falcons is if their pass defense that finished 28th in TD passes allowed can hold up against Tom Brady in Super Bowl LI.
2. Tampa Bay Buccaneers (9-7, eliminated by Falcons)
What I Said: The Buccaneers are looking for RB Doug Martin to put consecutive seasons of strong play together for the first time, but this team will be relying heavily on strong rookie seasons from 1st round CB Vernon Hargreaves, 2nd round DE Noah Spence, and 2nd round K Roberto Aguayo. (6-10, 3rd in NFC South)
Verdict: Tampa Bay started 3-5, but then won 5 straight games on the strength of a resurgent defense that allowed no more than 21 points in those games. Back-to-back road losses in Dallas and New Orleans hurt the Buccaneers late, and they couldn't steal a postseason berth despite a Week 17 win. The draft was a mixed bag for the Buccaneers, with Hargreaves starting 16 games but recording only 1 INT, Spence recording 5.5 sacks but none after Week 12, and Aguayo showing the weakest leg in the NFL. 1 Martin had the worst season of his career, and he may have his contract voided due to a failed drug test.
Offseason: The Buccaneers sacrificed their run defense to improve the pass defense in the 2nd half of the season. Tampa Bay finished 22nd in rushing yards allowed in 2016, and they could use another LB to go with Kwon Alexander and Lavonte David.
3. New Orleans Saints (7-9, eliminated by Falcons)
What I Said: The only thing the Saints have to fall back on is their strong pass offense, and even that is a question with QB Drew Brees having to break in new targets; the pass defense produced the best QBs in fantasy football last year. (3-13, 4th in NFC South)
Verdict: No need to question Brees or this pass offense, as he broke in rookie WR Michael Thomas and free agent TE Coby Fleener as part of a league-leading 5,208-yard effort in 2016. But when Brees didn't have a passer rating of at least 100.0, the Saints were 1-6. The Saints pass defense didn't break any dubious records in 2016, but they were still only 29th in the league in passer rating allowed.
Offseason: Make that three straight 7-9 seasons for the Saints and head coach Sean Payton. The biggest issues remain on defense, where the team finished T-28th in rushing TD allowed. New Orleans still needs to upgrade at LB despite spending a late 1st round pick on Stephone Anthony in 2015.
4. Carolina Panthers (6-10, eliminated by Falcons)
What I Said: The Panthers are going with the same offensive line that was dominated in Super Bowl 50, but they have the reigning MVP in QB Cam Newton, and he's getting WR Kelvin Benjamin back from a torn ACL; 2nd round rookie CB James Bradberry takes departed CB Josh Norman's number and starting role. (11-5, 1st in NFC North, 4th in NFC)
Verdict: The Panthers wish they had the same offensive line from 2015. LT Michael Oher only lasted 3 games due to a concussion, while C Ryan Kalil only played in 8 games. Newton went from being the MVP without Benjamin to his worst season as a passer, while Benjamin had only one 100-yard receiving effort in 2016. The Panthers went from 1st in passer rating allowed in 2015 to 21st in 2016.
Offseason: The Panthers drafted three CBs in 2016, but they could always use some more help in the secondary after finishing 20th in TD passes allowed. Bradberry and fellow 2016 draft pick CB Daryl Worley both started more than 10 games, but they can use one more impact player in what is the most lethal passing division in the NFL.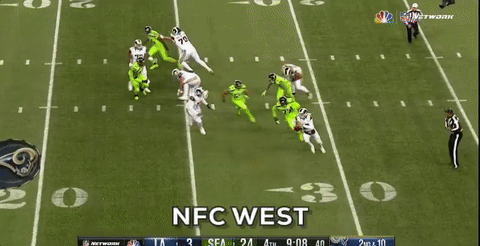 1. Seattle Seahawks (10-5-1, 3rd in NFC, eliminated by Falcons)
What I Said: Seattle's unconventional offensive line is a major deterrent towards their Super Bowl chances, but this is the first time that this is clearly QB Russell Wilson's offense, and the defense should be better prepared to start the season than they were in September 2015. (14-2, 1st in NFC West, 1st in NFC)
Verdict: Only five teams allowed more sacks than the Seahawks in 2016, and of those five teams, only the Rams averaged fewer rushing yards. It didn't matter in the NFC West, as all of the offensive lines allowed 40+ sacks. But this was Wilson's worst season, and the defense didn't lead the league in fewest points allowed for the first time in 5 years. It was still a top-five unit, and Wilson was still above average, so the the Seahawks recorded their 5th straight season of at least 10 wins (and the 10th in franchise history overall).
Postseason: The Seahawks were able to control the Detroit Lions at home, beating them 26-6 in a game that saw Wilson compile a 119.3 passer rating. But the defense was torched in Atlanta in the Divisional round; including playoffs, the Seahawks failed to intercept a pass after placing FS Earl Thomas on IR before Week 14. Seattle's legendary secondary needs some youth, but the priority should absolutely be on the annually poor offensive line.
2. Arizona Cardinals (7-8-1, eliminated by Seahawks)
What I Said: If QB Carson Palmer doesn't go full Delhomme, then this offense is still going to be a problem; OLB Chandler Jones is here to get to passers without Arizona having to send six-DB blitzes all the time. (13-3, 6th in NFC)
Verdict: Palmer slipped from his 2015 pace, but Arizona still had a top-10 offense in yards and points in 2016. The defense ranked 2nd, while Jones (11.0 sacks) and OLB Markus Golden (12.5 sacks) helped lead Arizona in sacks. The Cardinals really struggled in close games, as they went 5-1 in games decided by 8 points or fewer in 2015 to 3-5-1.
Offseason: For the second year in a row, the Cardinals special teams was dreadful, and it was arguably worse in 2016 with struggles in punt coverage (3 different punters, none who averaged close to 40.0 net yards per punt) , placekicking (11 missed kicks), and in the return game (no TD for first time since 2013).
3. Los Angeles Rams (4-12, eliminated by Seahawks)
What I Said: The Rams are to Los Angeles in 2016 what the last NFL team to leave Missouri was to Phoenix in 1988: a thoroughly mediocre, insolvent team with major offensive issues playing in a Pac-12/10 stadium. (5-11, 3rd in NFC West)
Verdict: The 1988 Phoenix Cardinals were 7-9. The Rams fired head coach Jeff Fisher after he lost his 9th game of the season, just months after declaring that his team won't go 7-9 on Hard Knocks. Each of the team's last 4 offensive 1st round picks (QB Jared Goff, RB Todd Gurley, OT Greg Robinson, WR Tavon Austin) turned in embarrassing seasons for an offense that finished last in yards and points in 2016.
Offseason: The Rams don't have a 1st round pick, so they're banking on new head coach and former Washington offensive coordinator Sean McVay improving the young talent that will be back in 2017. No team threw fewer TD passes than the Rams, and while Goff should get a chance to turn around his dreadful rookie season, Los Angeles needs to bring in a veteran QB and some serious receiving help at WR and TE.
4. San Francisco 49ers (2-14, eliminated by Seahawks)
What I Said: The 49ers have watched their talent level evaporate under GM Trent Baalke, and the result is an offense devoid of sustainable playmakers and a defense that won't have a reliable lineup all season playing with the rapid punt pace fostered by new head coach Chip Kelly. (1-15, 4th in NFC West)
Verdict: Only the Rams gained fewer yards, Kelly's team finished dead last in time of possession for the 4th year in 4 seasons as an NFL head coach, no team allowed more yards or points, Baalke finally got fired and San Francisco will have their 4th head coach in 4 seasons in 2017.
Offseason: Despite drafting Oregon defensive linemen DeForest Buckner and Arik Armstead in each of the last 2 1st rounds, the 49ers need some help stopping the run. No team allowed more rushing yards or TDs than San Francisco in 2016, and that should be a task that new GM John Lynch will handle with his new head coach (presumably, Atlanta offensive coordinator Kyle Shanahan).
Aguayo's longest made FG was 43 yards – the last time a team's longest made FG in a season was 43 yards or shorter was in 2010, when Patriots K Stephen Gostkowski was placed on IR after 8 games. ↩