We open up Year 8 of #TheNU with the NFL Hypothesis Report!
For real, look at the new logo!!!
New logo. #TheNU ??? pic.twitter.com/tJ7EwjNBhN

— Law Murray ? (@LawMurrayTheNU) August 18, 2017
I'm no longer a researcher at NFL Network. But I wasn't an NFL Network researcher in 2013 when I told you who would beat who in the Super Bowl. So don't act like you don't know!
Now, I will have to cut down on promises this season. I'm an NBA editor, so that's now clearly 1A while the NFL is 1B. Besides, my friends don't even read what I write, so this goes with the "work smart, not hard" way of life. But you know where to find me.
For those who need the introduction to the NFL Hypothesis Report:
I'll share with you my picks, but understand that it is simply a hypothesis; a barometer if you will.  Once again, I picked all 256 regular season games on the NFL schedule.
I predict all of these games before the regular season and don't change a single pick until the playoffs, no matter how drastically different a team can get over the course of a season.
In the scientific method, my hypothesis are these predictions based off of nine factors: passing offense, rushing offense, offensive line, pass rush, run defense, pass defense, and special teams, as well as coaching and intangibles.  I don't grade the last two factors but they figure into my game-to-game matchups.
The games are the experiment that tests every prediction.
Crazy stuff happens in games, and it's a field day for people like me to break it all down.  That's where I go to work: ANALYSIS.
I hold myself accountable for my outrageous methodology, but respect the 2016 record: 163-91-2. If you picked all 256 games before the season last year without changing a single pick, then you're on my level.
Now, I get the feeling that some of you aren't sure about me actually picking games for the entire season before the season starts. O ye of little faith.
What stat will I be paying attention to for the 2017 season? The increasing difficulty of sacking quarterbacks and intercepting their passes! 2016 marked the lowest league-wide sack percentage and interception percentage in NFL history for a season. Those rates have already been trending down as passes go up, so will the league set records again for protecting the china that is the "premier position in sports" – one that causes general managers to do insane things like trade up in the draft for quarterbacks in the first round?
Something that I'll include in today's #NFL Hypothesis Report release: The 2016 season set league-wide records for lowest sack/INT% #TheNU pic.twitter.com/K5DJ7a92EX

— Law Murray ? (@LawMurrayTheNU) September 7, 2017
Here now are the grades for this upcoming season, with a quick take for each team. Quick, because the first game of the NFL season kicks off in T-three hours. I'll start by sharing the Week 1 picks:
2017 #NFL Week 1 picks (163-91-2; +72, .641 in 2016)#TheNU pic.twitter.com/sZ4jHjvGWL

— Law Murray ? (@LawMurrayTheNU) September 6, 2017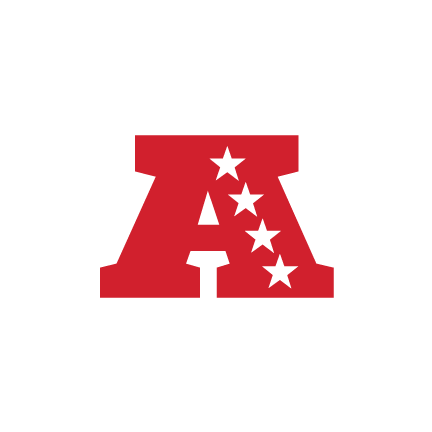 1. NE (15-1, #1) -> The deepest team in the league. They're going to get nothing from their top WR, their top draft pick blew out an ACL as well, and their QB is north of 40. But if they don't get Madden Cursed, then they will continue to dominate via ruthless efficiency.
2. MIA (7-9) -> They traded QB Ryan Tannehill's (ACL) penchant for sacks for a season of QB Jay Cutler (allegedly retired) throwing into double coverage. Their front seven looks vulnerable despite the presence of DT Ndamukong Suh. RB Jay Ajayi will be the key to Miami's success, perhaps on both sides of the ball.
3. BUF (3-13) -> Buffalo last made the postseason in 1999, when the other head coaches in the AFC Eastern were Jim Mora, Jimmy Johnson, Pete Carroll, and Bill Parcells. RB LeSean McCoy is the only offensive threat, and we'll see if that remains the case when QB Tyrod Taylor inevitably gets banished. A soft front seven is already wondering if DT Marcell Dareus will bounce back.
4. NYJ (2-14) -> The Jets might challenge to lose by 300 points over the course of this next season. Starting QB Josh McCown is highly unlikely to start ten games, and 2016 2nd round QB Christian Hackenberg was beaten out for the backup job by 2015 4th round QB Bryce Petty 1. Maybe the locker room will be quieter without DT Sheldon Richardson and WR Brandon Marshall.
1. PIT (13-3, #3) -> Hopefully, this is QB Ben Roethlisberger's final NFL season. In the meantime, Pittsburgh is healthy and available on offense, which rarely seems to hold up with this team. Watch out if CBs Joe Haden and/or Artie Burns can actually make more plays than they give up.
2. BAL (10-6, #5) -> Games may have to be stopped if the Ravens ever score more than three TDs in a game, especially if they manage to do so without announcing a season-ending injury in the postgame press conference. This team's drafts have been underwhelming lately, but if the rookies can contribute on defense, then Baltimore will be able to win those ugly games they are always a part of. They have the NFL's best K in Justin Tucker.
3. CIN (8-8) -> Cincinnati was rarely at full strength last year, and as much as they needed a player like WR John Ross, he fits the profile of this fragile offense. Even if Ross, WR A.J. Green, TE Tyler Eifert, and (insert 2nd round RB here) are all available, the offensive line is arguably the weakest of QB Andy Dalton's career. OLB Vontaze Burfict is suspended to start the season.
4. CLE (4-12) -> The 2nd round rookie QB is starting, and #1 overall selection DE Myles Garrett is already starting his Browns career as a tribute to 2000 1st overall pick Courtney Brown. But they shouldn't have to wait until Christmas week to win a game this season. Cleveland won't be good, but there are too many skilled players on both sides of the ball for them to not be competitive.
1. TEN (13-3, #2) -> It's been nine years since this team made the playoffs, let alone finished with 13 wins. They had a third-year 1st round QB too, but Vince Young watched Kerry Collins hold it down in 2008; QB Marcus Mariota got all kinds of receiver help to complement what was a strong run game and top 2016 offensive line. Likewise on defense, the Titans used the draft (CB Adoree Jackson) and free agency (CB Logan Ryan) in an effort to not get baked too badly while the front seven ideally takes another step forward.
2. HOU (7-9) -> At some point, the wheels have to fall off for this armless team. QB Tom Savage has seen all of the other passers head coach Bill O'Brien has rolled out on the way to consecutive 9-7 campaigns, and until rookie QB Deshaun Watson is ready (or until Savage gets hurt, which is more likely), it's Savage's turn. DE J.J. Watt is back, but LT Duane Brown is holding out.
3. JAX (5-11) -> Their QB has confidence issues, the LT retired, and I still don't know if rookie RB Leonard Fournette is ever going to be at 2015-level full strength. Somehow, they still have enough funds to make free agent splashes, and DE Calais Campbell and CB A.J. Buoye should help add some playmaking to what was a decent defense – outside of their extreme allergen to forcing turnovers in 2016.
4. IND (3-13) -> QB Andrew Luck wasn't ready to start the season after shoulder surgery. This roster scares no one, except possibly Luck when he does make it back to the field. And while protecting Luck has proven difficult for the Colts in recent years, protecting the end zone has always been a problem under head coach Chuck Pagano – one that may reach a nadir period in 2017 unless some injured DBs (CB Vontae Davis, 1st round rookie FS Malik Hooker) can put together productive seasons.
1. KC (12-4, #4) -> Count on head coach Andy Reid to find a way to get 1st round QB Patrick Mahomes on the field this season. QB Alex Smith will make sure the Chiefs have a significant advantage in turnover margin, but Kansas City needs all the playmaking and surprises they can get. The Chiefs are another team that consistently win on special teams, although it remains to be seen how many TD they get from WR Tyreek Hill outside of offense.
2. OAK (9-7, #6) -> Oakland is still top-heavy on offense and defense, even with RB Marshawn Lynch back in the NFL. The offensive line is among the league's best, and it allows QB Derek Carr to just focus on getting the ball down the field consistently. Somehow, Oakland's shipwrecked defense didn't prevent DE Khalil Mack from top honors a year ago, but Mack would appreciate some help behind him.
3. DEN (9-7) -> The Broncos have been an eyesore on offense for consecutive seasons now, and outside of WRs Demaryius Thomas and Emmanuel Sanders, that doesn't figure to change under new defensive-minded head coach Vance Joseph. The defense has taken some hits this offseason via retirement (OLB DeMarcus Ware), injury (OLB Shane Ray), and disrespectful release (SS T.J. Ward). But OLB Von Miller is still here, along with enough top-flight DBs to keep Denver's season interesting.
4. LAC (4-12) -> Everyone wants to talk about the basically orphaned Chargers as if they will stay healthy and finish strong for once. That will never happen – 1st round WR Mike Williams missed the summer with a back issue (people forget he had a neck injury in college too), 2nd round G Forrest Lamp already tore his ACL, and ILB Denzel Perryman is on reserve/injured. Hopefully, new head coach Anthony Lynn doesn't give QB Philip Rivers and TE Antonio Gates reasons to retire after this season.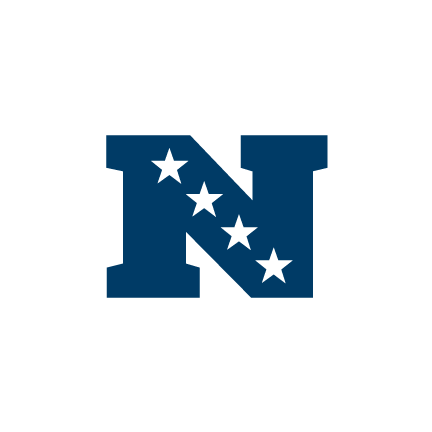 1. DAL (11-5, #2) -> The Cowboys may or may not have RB Ezekiel Elliott for a portion of the upcoming season, but he wasn't the most important rookie on the team last year. QB Dak Prescott will have to show that he can avoid a sophomore slump, but he should at least be able to protect the football as well as he did a season ago. Dallas was actually decent at stopping the run a season ago, and they'll need to do it again in order to protect a vulnerable pass defense.
2. NYG (10-6, #6) -> The Giants, like the Bengals, are another team that decided to add to their skill corps in the draft even though the offensive line threatens to torpedo their offense. But the Giants still have a strong front seven, and they didn't lose a whole lot from what was one of the very best pass defenses in the NFL a year ago.
3. WAS (9-7) -> This team's psyche is annually soft, and it remains to be seen how QB Kirk Cousins handles yet another one-year deal – this time with new starting WRs. Washington's defense got help in the draft via rookie 1st round DE Jonathan Allen, so perhaps the run defense isn't bottom-ten again. That said, Washington's defense probably won't be better than average.
4. PHI (7-9) -> Philadelphia remade their RB and WR corps, but it would be foolish to expect consistency out of RB LeGarrette Blount and WRs Alshon Jeffery and Torrey Smith. QB Carson Wentz is also just hoping to get a full season out of OT Lane Johnson. The Eagles have a strong special teams unit, but the improvement of the defense may come down to how well they protect CBs Ronald Darby, Jalen Mills, and Patrick Robinson.
1. GB (11-5, #3) -> Green Bay is counting on converted WR Ty Montgomery to be their feature back for a full season, and while Montgomery was good in a pinch in 2016, the Packers will be leaning heavily on QB Aaron Rodgers yet again. Rodgers does have TE Martellus Bennett to go with a reliable WR corps, so that makes things easier. Green Bay's defense has been brutally inconsistent since winning Super Bowl XLV, and that won't change until they find some productive CBs.
2. MIN (8-8) -> The Vikings are counting on 2nd round rookie RB Dalvin Cook to help them bounce back from the worst rushing performance by a team in a decade. Cook will be operating behind an offensive line that was completely remade, although the jury is still out on whether they're actually better. Minnesota's defense has some top end talent at just about every position, but head coach Mike Zimmer needs to make sure they actually listen all season.
3. CHI (4-12) -> The Bears signed QB Mike Glennon to start, then mortgaged their future for 1st round rookie QB Mitchell Trubisky. Neither one of them has a reliable receiver to throw to, so expect RB Jordan Howard to get all the work he can handle. This could be head coach John Fox's last season unless he can get an adequate defense to make more plays.
4. DET (2-14) -> I defend QB Matthew Stafford often, because I saw this team go 0-16. The folks ripping on his contract because of how his TEAM performs don't make time for context, and that's a shame, because I believe Stafford prevents more losses than he contributes to. That said – he's not setting a record for fourth quarter comebacks or game-winning drives this season, and Jim Caldwell may not make it to Thanksgiving.
1. ATL (15-1, #1) -> I'm obviously pushing back against a Super Bowl hangover. I don't feel like the Falcons lost much on either side of the ball, and the draft should help Atlanta be a little more dynamic on defense. This is still a strong team, and perhaps the coaching can be better in 2017.
2. NO (9-7) -> New Orleans decided at some point last season that running the football wasn't all bad, and then they brought in possibly washed RB Adrian Peterson and 3rd round rookie RB Alvin Kamara to go with RB Mark Ingram. QB Drew Brees may appreciate the complementary parts, because WR Willie Snead is suspended and WR Brandin Cooks is in New England. Will this team ever discourage 400-yard performances?
3. CAR (9-7) -> It will be hard to trust this team with QB Cam Newton coming off shoulder surgery, but they added some intriguing offensive parts via the draft. I can't imagine Newton checking down to short people, but I'm here to see. The defense should bounce back now that they have another veteran in the secondary (SS Mike Adams) to go with young CBs James Bradberry and Daryl Worley.
4. TB (6-10) -> Team Hard Knocks will play 16 weeks in a row. The Buccaneers added WR DeSean Jackson and 1st round rookie TE O.J. Howard to the offense, which does nothing to stop the adventure that is watching QB Jameis Winston throw the ball. The Buccaneers used their bye week last season to fix a defense that threatened to get people fired; that's a luxury that they won't have if things get off to another poor start in 2017.
1. SEA (11-5, #4) -> I'm expecting this to be the last hurrah for the best defense of the 2010s – an era that, as explained earlier, made pass defense in particular borderline impossible. I'll miss the Legion of Boom when they're gone. In the meantime, here's to QB Russell Wilson running for dear life again while the Seahawks send half of their defensive starters to the Pro Bowl.
2. ARI (11-5, #5) -> Arizona's dreadful special teams cost them a playoff spot, but they have not helped themselves lately with underwhelming drafts. The offense still figures to be RB David Johnson averaging 100 yards per game, checkdowns to WR Larry Fitzgerald, and QB Carson Palmer chucking and ducking behind an unreliable offensive line to unreliable deep threats. But the defense should still be good enough to carry the team most weeks.
3. SF (5-11) -> New head coach Kyle Shanahan can make this offense watchable, especially if RB Carlos Hyde can stay on the field long enough to put up a 1K-yard season. I'm more interested to see how they'll find roles for all of the Pac-12 1st round defensive linemen that the team has accumulated in the last three drafts; switching to a 4-3 makes it even more intriguing.
4. LAR (4-12) -> The Rams went young at head coach with Sean McVay, and his task is to make QB Jared Goff look like a player who had any business being a 1st round pick, let alone a player that saw the Rams mortgage their future for the right to take him 1st overall in 2016. McVay also has to find a way to get RB Todd Gurley back to his hot streak from 2015. New defensive coordinator Wade Phillips is switching the Rams to a 3-4 defense while dealing with the indefinite holdout of DE Aaron Donald, so that's the story on defense until further notice.
I'm @LawMurrayTheNU – here are my award predictions. We'll be back here throughout the season!
MVP: Titans QB Marcus Mariota
Offensive Player of the Year: Cardinals RB David Johnson
Defensive Player of the Year: Giants SS Landon Collins
Coach of the Year: Ravens HC John Harbaugh
Offensive Rookie of the Year: Panthers RB Christian McCaffery
Defensive Rookie of the Year: 49ers DE Solomon Thomas
Comeback Player of the Year: Texans DE J.J. Watt
Super Bowl MVP: Patriots TE Rob Gronkowski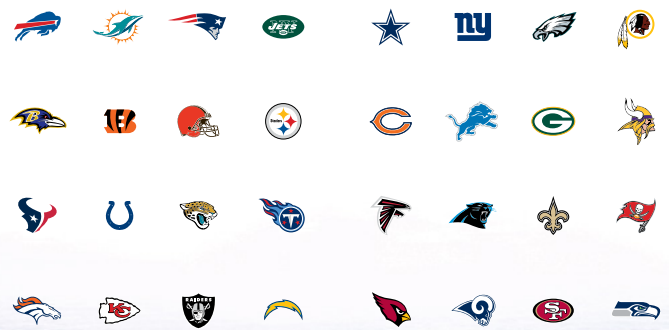 Petty wound up being a healthy scratch in Week 1, while Hackenberg was active. ↩