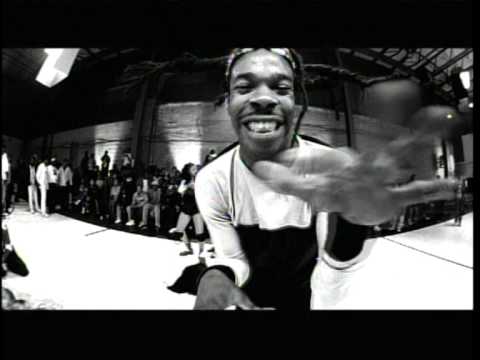 I've had this list of players at each position who "matter" for almost a year now. I like looking at the best players from the best teams across all eras of the game. Most people would have an answer for what kind of player they would like to have at each position. They don't always drop the anvil though. So, in an effort to clean up my desktop as well as have a reason to namedrop ferociously, I'm going to share the players at each position that "matter".
Now, here's the twist to this list. I had to include at least one player from every single championship in NBA history. My need to combine my voracious evaluation endeavors with links to the past is how you get The Networks United, so you'll have to understand the method to my madness.
Also, there are five core skills/statistics I use to evaluate players: scoring (points, free throw attempts, field goal %), rebounding (rebounds per foul), ballhandling (assist-turnover ratio), defensive disruption (steals/blocks), shooting (threes percentages, made, free throw percentage). Now that we have established that:
POINT GUARD
The list: Buddy Jeannette, Bob Davies, Bob Cousy, Walt Frazier, Oscar Robertson, Jerry West, Magic Johnson, Isiah Thomas, Chauncey Billups, Tony Parker
The prototype: Johnson and Thomas. In general, folks don't like to associate stats with point guards. I've never been shy about mentioning how hard it is to win a title when your point guard is your best player. However, that doesn't mean I don't want a great player at the position! The best point guards don't have issues with shot selection, yet are able to both shoot and finish consistently. Assists are nice, but control is better. And forcing turnovers via steals is a must. You won't always get a 6'8″ point guard like Magic, but size didn't matter for Zeke.
SHOOTING GUARD
The list: Bill Sharman, Sam Jones, Hal Greer, Gail Goodrich, Joe Dumars, Michael Jordan, Clyde Drexler, Kobe Bryant, Dwyane Wade, Ray Allen
The prototype: Jordan and Allen. The big bodied scoring guard is giving way to smaller, quicker scoring guards who can run pick and rolls. Basically, point guards. I prefer guards who have enough height and shooting ability to hit 20-25 footers, as well as enough size and defensive chops to grab a rebound every quarter and not get lit up by the same guards. Having enough playmaking ability to assist the point guard is also ideal, and as usual, I want at least five free throws a game from primary scorers. Jordan's the best scorer of all time, Allen the best shooter.
SMALL FORWARD
The list: Paul Arizin, John Havlicek, Rick Barry, Jamaal Wilkes, Julius Erving, James Worthy, Larry Bird, Scottie Pippen, Paul Pierce, LeBron James
The prototype: James and Pippen. This is my most important position, a triple-double threat. At the very least, I need perimeter defense – enough athleticism and length to force turnovers and challenge shots, but enough height and bulk to rebound like a frontcourt player. Offensively, shooting ability needs to be adequate, while ballhandling needs to be good enough to slash and kick. The best players are too quick for bigs, too big for guards. LeBron is like Magic in terms of rare size; Pippen's defense and versatility are form-fitting.
POWER FORWARD
The list: Joe Fulks, Dolph Schayes, Bob Pettit, Tom Heinsohn, Elvin Hayes, Kevin McHale, Dennis Rodman, Tim Duncan, Kevin Garnett, Pau Gasol, Dirk Nowitzki, Chris Bosh
The prototype: Duncan and Nowitzki. Really, Duncan could take this spot by himself, but I had to acknowledge the greatest European in NBA history's shooting ability. I'm looking for an efficient 20 and 10 at this position, with enough shooting ability from 15-20 feet to face the basket, as well as enough of a dribble-drive to frustrate paint-bound centers. Of course, having enough height to contest shots is nice too, and Duncan may be the last player ever to score 2,000 points, grab 1,000 rebounds, and block 200 shots in the same season.
CENTER
The list: George Mikan, Bill Russell, Wilt Chamberlain, Willis Reed, Kareem Abdul-Jabbar, Dave Cowens, Bill Walton, Wes Unseld, Robert Parish, Moses Malone, Hakeem Olajuwon, David Robinson, Shaquille O'Neal
The prototype: Abdul-Jabbar and Olajuwon. As you can see, the list had to increase to account for this great position, but it is also the most phased out position in basketball, as Shaq retired three years ago. Centers should primarily be rim protectors and defensive enforcers, with enough offensive ability to be in double figures every night. 30 minutes at 7'0″ should be the standard. Abdul-Jabbar's prime was played in the dark, but I felt more comfortable with his two-decade, two-way game projecting to today, no disrespect to Russell and Chamberlain. And Olajuwon is my favorite center ever. Only player to ever record 200 steals and 200 blocks in the same season. All-time leading shot-blocker. And now teaches the children. Kareem, had the sky hook, and Shaq had the power, but look at this Dream clip while I fade out: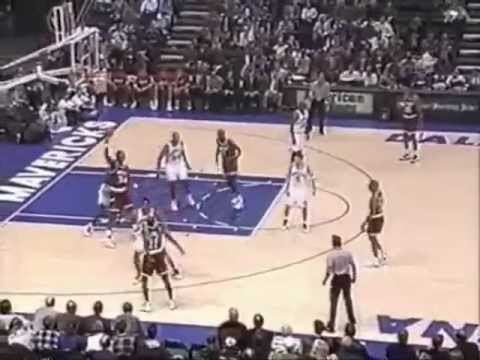 -1SKILLZ