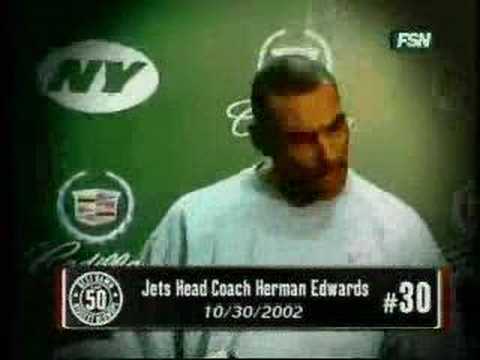 "You play to win the game."
Former New York Jets head coach Herman Edwards had one of my favorite quotes of all time. He was talking about his inconsistent football team, but I'm going to use it for the other sport I study, basketball.
If I had to pick one team from basketball's recent past to represent how I would want to construct a championship roster, I would have to go back to the Detroit Pistons of the 1980s. Some would call Isiah Thomas' team a rough neck set of goons that set up the dirt era that was the NBA in the 1990s.  Hate flopping today? Blame the Bad Boys. Think the game is too soft now? Blame these guys. Love point guard domination, especially with hand-checking restrictions?  Thank these guys.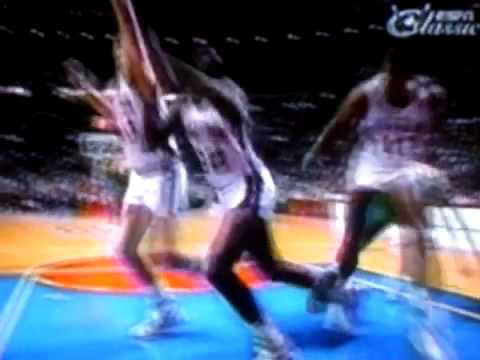 A reason why I am enamored with these Pistons is that they actually go against many of my credos for what makes a championship NBA team. I have a five-point list for what I look for in a championship team that tends to eliminate many squads that even qualify for the postseason:
A scorer that gets to the free throw line for about five attempts a game. I could say 20 points a game since it's a nice, round number. But I prefer free throws here. You need a player with a stressful arsenal who gets the calls early, often and late, even (and especially) against the best defenses.
A leading scorer that is a wing or a big, not the point guard (also known as the "All-Star Point Guard Warning").
A top-ten defense, by efficiency standards. Scorers are individuals and they rake in the big bucks as well as fill the seats – but the true measure of a championship team is whether or not the best five can protect the rim, the glass, the passing lanes, the paint, and the perimeter. Consistently.
More free throw attempts than three-point attempts. Threes are good, free throws are better. Don't live/die by the jumper.
A 4,000 Club – that is, the top three scorers combine for at least 4,000 points. That's about 50 points a game from your Big 3.
Obviously, there are other factors that go beyond statistics. But if you can foster a chemistry that allows multiple players to contribute and consistently produce the digits, you're doing the little things right. Most of the teams that win it all cover this mighty checklist of basketball's formula. Of course, The late 80s Pistons were a bit of an anomaly. They traded their leading scorer, SF Adrian Dantley, to Dallas for SF Mark Aguirre in the middle of the season. Aguirre wound up fitting in with then-future Hall-of-Famers in PG Isiah Thomas and SG Joe Dumars, as neither averaged 20 per game or five free throws per game for the season in Detroit. Thomas was the team's leading scorer after the trade and he was an All-Star, which goes against the creed. No one was crazy enough to take more threes than free throws in the 1980s, but the trade did knock the Pistons out of having a 4,000 Club.
However, the Pistons did have a top-ten defense (ranked 3rd in efficiency), allowing the 2nd-best field goal percentage. And they turned up in the playoffs, as Thomas and Dumars averaged well over five free throw attempts a game in the 1988-1989 postseason. No, their Big 3 of Thomas, Dumars, and SG Vinnie Johnson didn't quite hit the 50 per game mark in the playoffs (Thomas averaged 18.2, Dumars averaged 17.6, and Johnson averaged 14.1, a combined average of 49.9, which is damned close). But the smothering combination of perimeter players as well as frontcourt monsters in C Bill Laimbeer, C John Salley, PF Rick Mahorn, PF James Edwards, and SF Dennis Rodman allowed the 1989 Pistons to go 14-2 in the postseason, winning their first NBA championship.
The game of professional basketball has changed over the last 25 years, but the point remains – you play to win the game. And this is the formula all teams should recognize in order to do so.