I've been gone for too long…
1SKILLZ has taken some time off due to rolling adjustments here in Los Angeles, but we have arrived in the heart of February (pun intended) with Valentine's Day right around the corner.  Now, 1SKILLZ-NetworksUnited has commented on Valentine's Day before (here and more notably here).  So at least for the meantime, there will be no deeply introspective thoughts surrounding this topic.
Instead, we'll go back to talking about music, something The NU has failed to do for sometime now. (Not including those Self-Titled Album posts, of course.)  And soothing the souls for all those celebrating Single Awareness Day (or however else you are ignoring Valentine's Day this year) is none other than Drake!  I told you back in 2010 after the Thank Me Later post that The NU would be featuring Drake again, although not until he released his next album.  Now, Take Care has been out for some time, and I really like the album.  I liked it so much that I have made fun of Drake on multiple occasions already.  And though the track I released on Self-Titled Album gave the committee a reason to pause, we at The NU decided the winner of this year's Insufferable Valentine's Day Album of the Year award should go to Drake's Take Care!
Readers of 1SKILLZ-NetworksUnited knew that this was a possibility when the post reviewing the Self-Titled Album track "I'm Not the One" (a past Insufferable Valentine's Day Single of the Year in 2008) alluded to Drake's album for the first time:
So maybe "I'm Not the One" makes a good point about just not being the right guy for a female's sensitive situation.  Self-Titled Album wants to recognize that through the cynicism and mockery, we do want everybody to make the right decisions with their relationships, both new and platonic.  As for you rappers who need more than one track to express these sentiments…
The NU dedicates this post lacking in sensitivity and class to those lacking humor and direction this Valentine's Day!  Allow Take Care to be your Hallmark card this year, as The NU takes you track by track to Drake's way of making it through this unfortunate hole in the heart of February:
1) Over My Dead Body "How I'm feeling, it doesn't matter/Cause you know I'm okay/Instead, I ask myself "why do you worry?"/When you know, you know I'm the same/You know, I know you don't love me, baby…" -Don't worry, you're going to be okay!
2) Shot For Me "The way you walk, that's me/The way you talk, that's me/The way you've got your hair up: did you forget that's me?/And the voice in your speaker right now: that's me/And the voice in your ear : that's me…" -Also, every breath you take?  That's Drake.  Every move you make?  That's Drake.  Every bond you break, every step you take? Don't you forget, that's Drake.
3) Headlines 
4) Crew Love (Feat. The Weeknd) "They lovin' the crew, they lovin the crew…" -If all else fails, get a house party together with other insufferable friends and listen to Drake on repeat!
5) Take Care (Feat. Rihanna) "It's my birthday, I'll get high if I want to/Can't deny that I want you, but I'll lie if I have to/Cause you don't say you love me/To your friends when they ask you/Even though we both know that you do"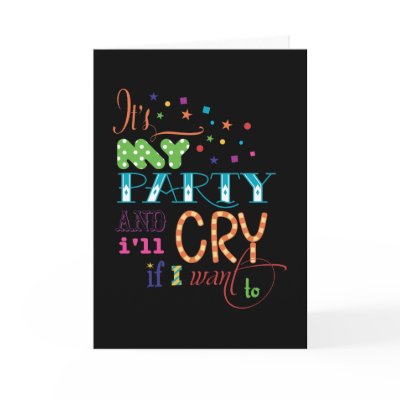 6) Marvin's Room "But I've been drinking so much/That I'ma call her anyway and say/'F* that * that you love so bad/I know you still think about the times we had'/I say, 'f* that * that you think you found/And since you picked up I know he's not around'" -This is the winner of the Insufferable Valentine's Day Single of the Year, narrowly beating out T-Wayne's "How To Hate",
a song inspired by the feelings Quasimodo must have had for Esmeralda at the end of The Hunchback of Notre Dame.  Use caution!  Listening to "Marvin's Room" on Valentine's Day can lead to drunk communication with estranged ones!
7) Buried Alive Interlude (Feat. Kendrick Lamar) "Women love when you're my type" -This is Kendrick Lamar's track, and an interlude.  Feel free to enjoy yourself during this portion of Valentine's Day.
8 ) Under Ground Kings "Sometimes I need that romance, sometimes I need that pole dance/Sometimes I need that stripper that's gon' tell me that she don't dance/Tell me lies, make it sound good, make it sound good/Do me like the women from my town would" -Do whatever works for you!  The more temporary you make yourself, the better you feel!
9) We'll Be Fine (Feat. Birdman) "girl you ain't the only one that's trying to be the only one" -Especially on Valentine's Day, it is best to keep looking over your shoulder when Drake is involved!  That listening party you're having with your crew?  You better keep an eye out!
10) Make Me Proud (Feat. Nicki Minaj) "I know things get hard/But girl you got it, girl you got it there you go/Can't you tell by how they looking at you everywhere you go/Wondering what's on your mind, it must be hard to be that fine" -Drake has gone from "Sweat pants, hair tied, chillin' with no make-up on: that's when you're the prettiest, I hope that you don't take it wrong" to "Nails done, hair done, everything did", so it was only a matter of time before he let you know he's proud of you.  Or envious.  Or jealous.  All the same thing, eventually.  Just do your thing, however you do it!  Hang in there on Valentine's Day!  You're halfway through the album!
11) Lord Knows (Feat. Rick Ross) "It's your worst nightmare, it's my first night here/And this girl right here, who knows what she knows?/So I'm going through her phone if she go to the bathroom/And her purse right there, I don't trust these hoes, at all" –Featuring the bronchitis of Rick Ross, Drake will let you know that you better pay attention to your personal belongings while you take care of your personal business.  Don't get comfortable!
12) Cameras / Good Ones Go Interlude "It might look like I care, but only on camera … Don't you go getting married, don't you go get engaged/I know you're getting older, don't have no time to waste/I shouldn't be much longer but you shouldn't have to wait/Can't lose you, can't help it, I'm so sorry, I'm so selfish" -Are you getting played right now on Valentine's Day?  If you're waiting on Drake (or ANYONE ELSE), the answer is YES!  No hard feelings though.
13) Doing It Wrong (Feat. Stevie Wonder) "We live in a generation of, not being in love, and not being together/But we sure make it feel like we're together/Cause we're scared to see each other with somebody else" -In all seriousness, in the opinion of The NU, this is the best track on the album.  Not that it makes your case of pathos on Valentine's Day any more acceptable!
14) The Real Her (Feat. Lil Wayne, Andre 3000) "They keep telling me don't save you/If I ignore all that advice/Then something isn't right/Then who will I complain to?" –More than likely, you've done this Valentine's Day before (I have!), so maybe this will be different.  Actually … it will be different.  Unless you want it to be like everything else you've ever complained about.  Either way, have fun!
15) Look What You've Done "I'm still in love, cause when it's that real, it's when it doesn't fade" –This track in particular is more about Drake's family.  If you need to remember anything on Valentine's Day, remember that you have at least one person in this world that truly loves you – don't forget that blood is thicker than water! (While we're on the topic of being serious for a change, you know?)
16) HYFR (Feat. Lil Wayne) "we never talk too much after I blew up/Just only 'hello' or 'happy belated'/And I think I text her and told her I made it/And that's when she text me and told me she prayed it/And that's when I text her and told her I love it/Then right after texting I told her I'm faded…" -If you must communicate on Valentine's Day with Drake, be sure to keep it short.  Ironically, the conversation might go on for a bit if you take this approach, so stick with it!
17) Practice "All those other men were practice, they were practice" -In this ode to the original Cash Money Millionaires, Drake reminds us why Allen Iverson never went to practice.
18) The Ride (Feat. The Weeknd) "You won't feel me til everybody say they love you, but it's not love" -"I Love You" = the most overused, empty Valentine's Day statement available.  But it's worth a dime a dozen, so go ahead and spill it if necessary!  Just don't expect to get much bang for your buck, even at the low stock price!
19) The Motto (Feat. Lil Wayne) "Now she want a photo/You already know though/You only live once: that's the motto YOLO" – I don't see why anyone needs a photo on Valentine's Day, but you do what you need to.  Just try and avoid certain poses that will be frozen in time (or Facebook)!
20) Hate Sleeping Alone "I say I'd rather be with you but you are not around/So I'mma call somebody up and see if they be down/Cause I hate sleeping alone, I hate sleeping alone" -Well, that right there is the way to end the Insufferable Valentine's Day Album of the Year … with the softest track of all!  We're talking pillow soft, mattress soft, and security blanket soft.
Thus ends the review of Take Care, the Insufferable Valentine's Day Album of the Year.  Join 1SKILLZ NetworksUnited next time for our St. Patrick's Day special: "Exactly Who Does Common think He Is for Calling Drake 'Sweet'?"  Take Care, happy Tuesday, February 14!
-1SKILLZ