(For more on Self-Titled Album, check the first post.)
Things are about from "bad" to "worse" with Self-Titled Album.  At least on previous tracks, Self-Titled Album made its musical bed on bad video game tracks from the 90s, save for the intro/hook to "Title Track".  As you may recall (or may not have, judging by the lack of commentary), "Title Track" had flecks of bass in it.  Terrible, terrible flecks of bass.  Apparently, that sampling was not enough for our tastes.  Also, it is apparent that this album needed a "theme song".  Also, it is apparent that this album needed another long, drawn-out track.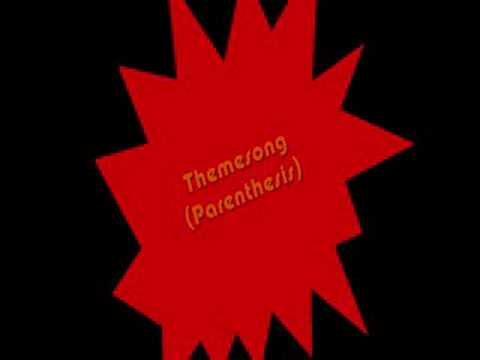 10. Themesong (Parenthesis)
This is not my theme song, and the reference to Parenthesis is a parody of song titles that use parenthesis, i.e., "Doo Wop (That Thing)" by Lauryn Hill.  The Brother Dwight and I were jamming one day (he plays his acoustic guitar, I sit there and come up with lyrics off the top of my head) and I just started saying the names of random superheroes. It was really good and the version with Dwight may resurface in the future. But as for this version, this is the only track on the album to feature just my voice and just my bass guitar. I spent one night playing the bass and the next afternoon I had a bass line to match the crazy lyrics. This still should be someone else's theme song.
As for the video?  The drawn out references to the superheroes?  The bass?  The repetitive nature of the track?  Well, I might have told you in a past life that the Red Hot Chili Peppers are probably my favorite band.  The only reason I had a bass guitar is because I got bored just listening to Flea play and I felt like I needed to get a bass for myself.  If I were to ever perform this track live, I would want it to be as smashing as this performance of "Never Mind", the closest thing to a 80s RHCP theme song off of their second album Freaky Styley, released in 1985:
Of course, even the Red Hot Chili Peppers fell victim to using (parenthesis) in their song titles!  There was "Hollywood (Africa)" from Freaky Styley, then "Snow (Hey Oh)" from 2006's Stadium Arcadium.  But don't let that take the attention off of the complete lack of direction on "Themesong (Parenthesis)"!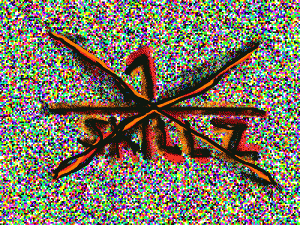 -1SKILLZ